This… has been quite a year. As I'm sure everyone is well aware. But hey, it gave me the perfect chance to make a unique ornament for my mother (she's always asking) that really represents the year.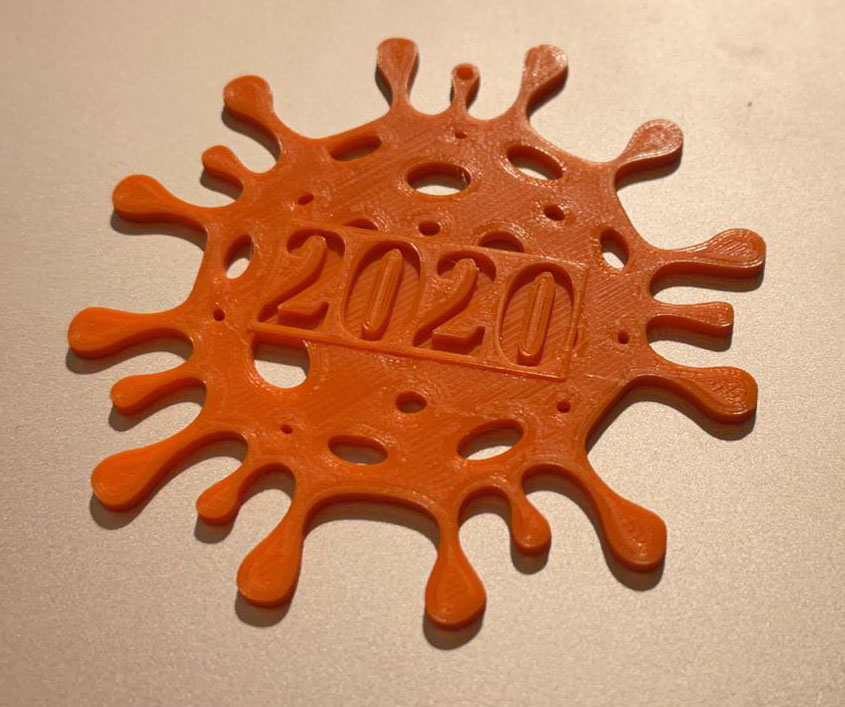 :D
Links:
This was actually really quick to lay out. Essentially:
Find the covid image I wanted1
If the image was not already an SVG, use an online converter to [make it into one]((/embeds/maker/covid-ornaments/2d/covid.svg) (one color)
Upload the SVG to Tinkercad
Create a cylinder as a 'hole' in one of the top bits for an ornament hanger
Add a rectangle in the center so the holes don't interfere
Add the 2020 text on top of that, but don't cut all the way through, since you'll lose the center of the zeroes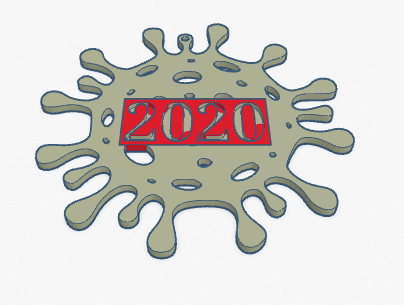 Export as STL
Use Cura to slice it
Print
They're small and flat, so I can print one in an hour and change. Made a few for family and of course one for us. If you'd like me to print one, feel free to send me an email. No charge except shipping. Merry Christmas, as much as it can be this year.
---
So. Disclaimer time. I can't actually find the original source for this image any more. I expect there might be a copywrite on it, but I hope not. Since it was primarily for personal use, I didn't mind overmuch, but now that I'm sharing it, that's a bit more fuzzy. If it's your image, let me know. If I find the original source (and I can't use it), I'll redesign the image and update this post. (I guess I could just draw one, it's not a complicated image.) ↩︎