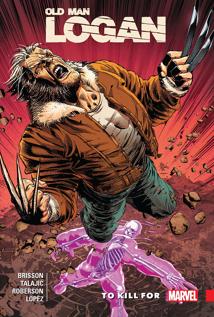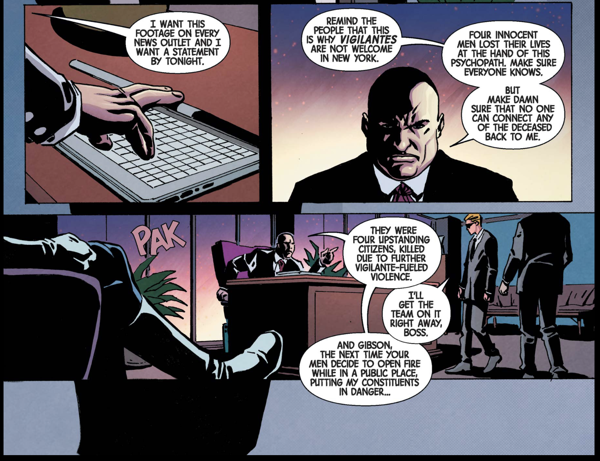 First half: Kingpin has gone all respectable! On the surface. Again.
It's impressive that keeps working.
Bullseye is a weird character. Logan's eye is not healing. And that's about it
Second half: An Old Geezer and some Z-list X-Men defend the school from… dating site scams?
Cute. But also nothing special.
---
Side note: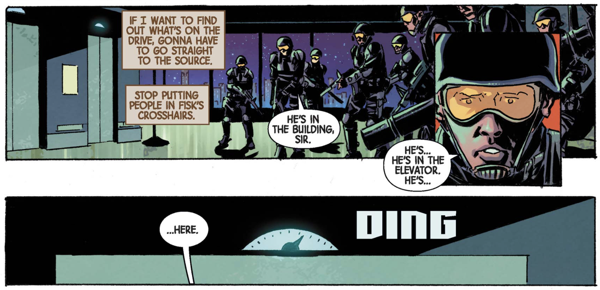 That's a scene that was made for video.
Also: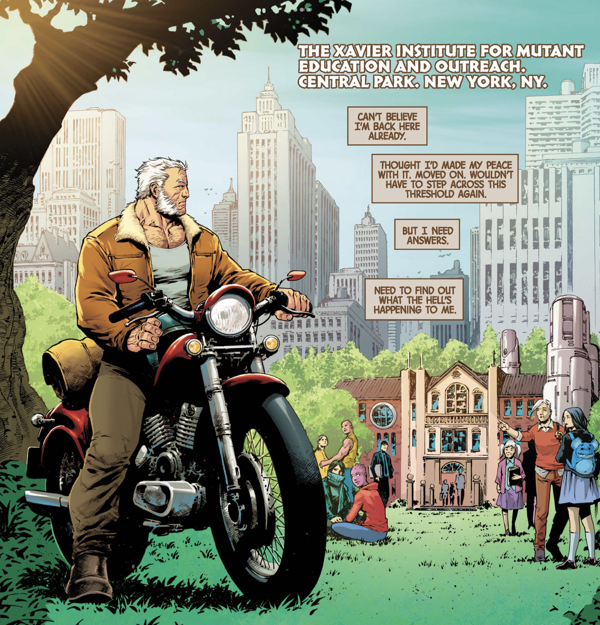 … when did the mutants end up in Central Park. That's a neat trick.