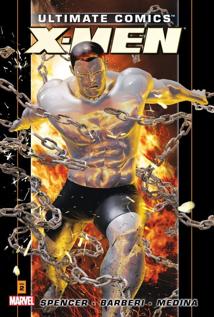 Flooded New York. Blew up DC. Wiped out large chucks of Europe. Sentinels on the loose.
I feel like it's just so much diverging, so many deaths… at some point it just doesn't land any more.
I suppose we're building up to another big event, but at this point, I'm mostly waiting to see how it all ends.
---
Notes. Spoilers.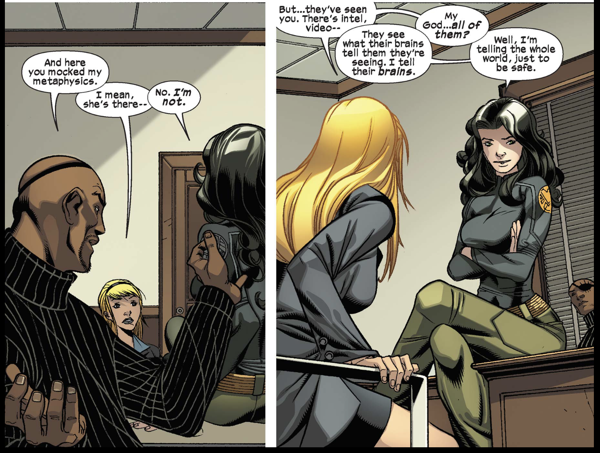 That's mildly terrifying.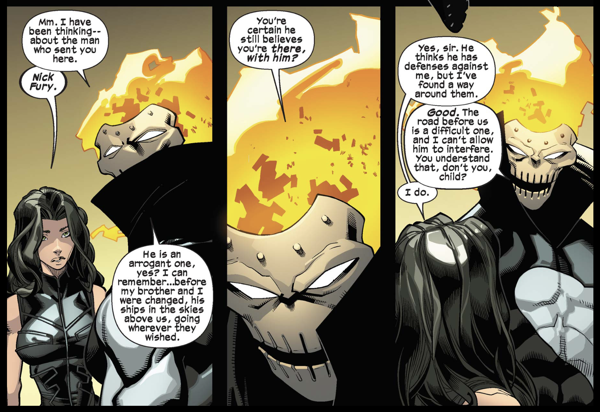 Oh that's sneaky.
She's neither there I bet!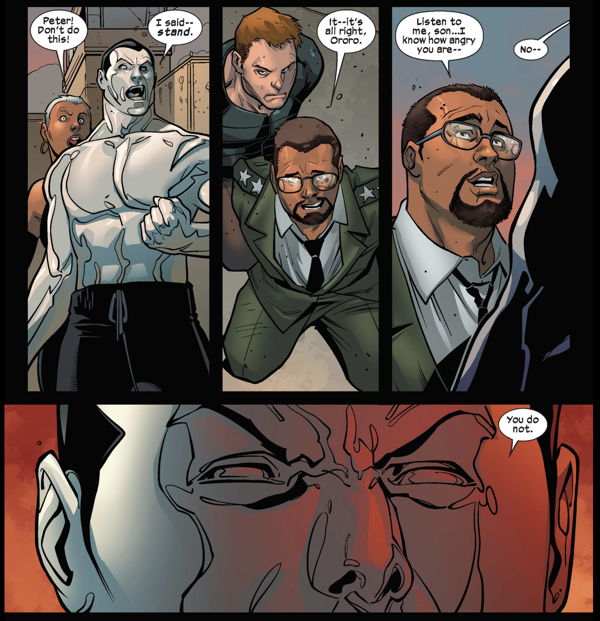 Colossus is pissed.

… more.