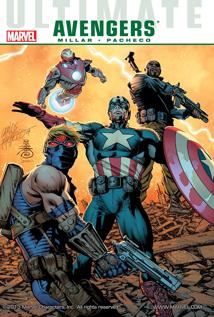 Captain American's back. With a bit of unexpected past come to haunt him.
Now we need a new team to bring him in.
Introducing: the Avengers! This time around the BlackOps version of the Ultimates. And oh that's a team. Hawkeye, a new drugged up bug girl, a new Widow, War Machine (transformers style), Nerd-Hulk (seriously), and another Stark—with issues all his own.
This can't possibly go well…
Onward!
---
Notes. Spoilers.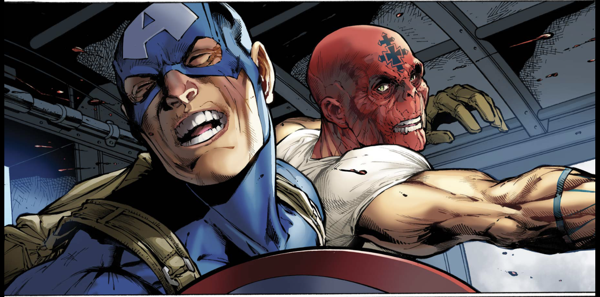 Ultimate Cap vs Red Skull. Wonder where this is going to have come from.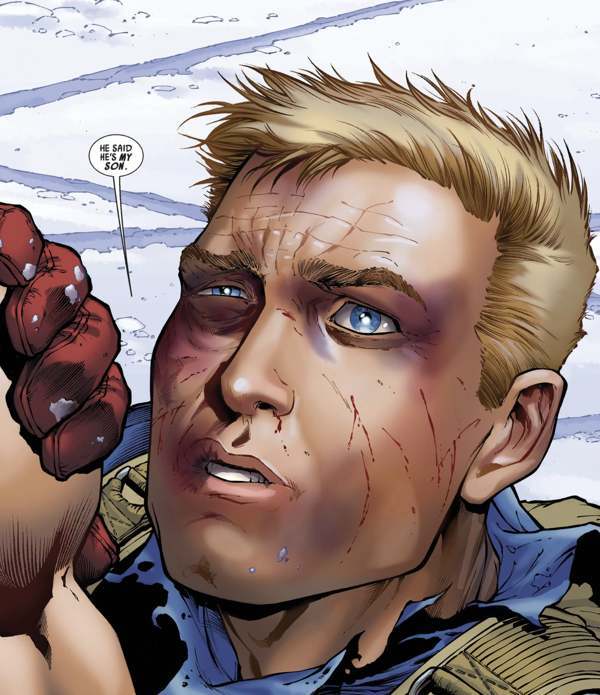 Oh my. Between this and Wolverine's, a lot of super progeny floating around.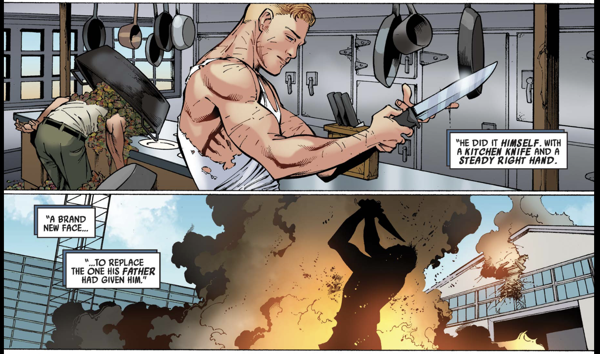 … oh my.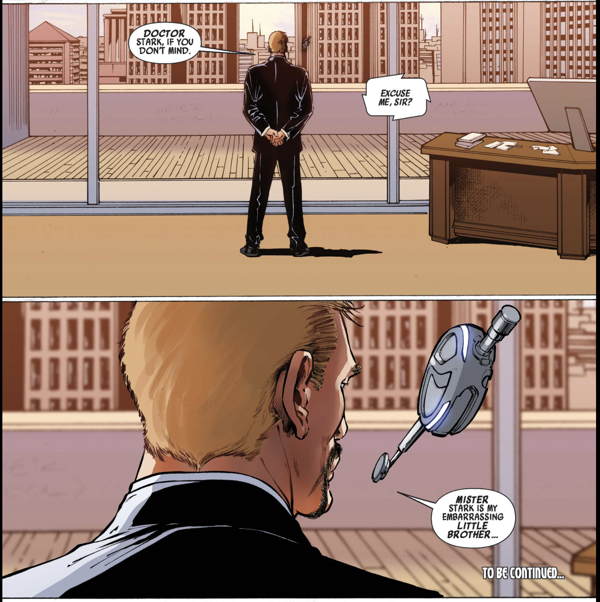 Double oh my. That's a potentially fun twist. Will he suit up? Something else?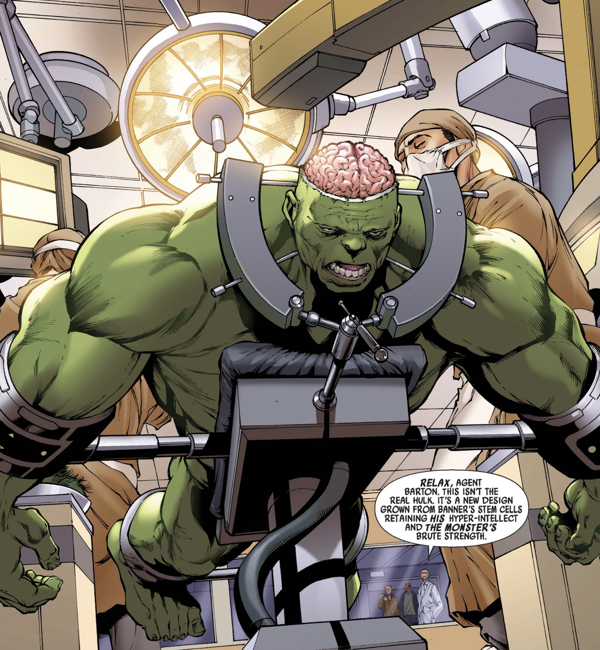 Another one? That's one with the X-Men (of sorts), the illusion from Mysterio, and now this.
With his reputation… oh my.