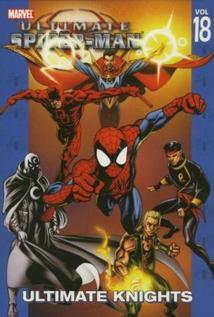 So what have are today?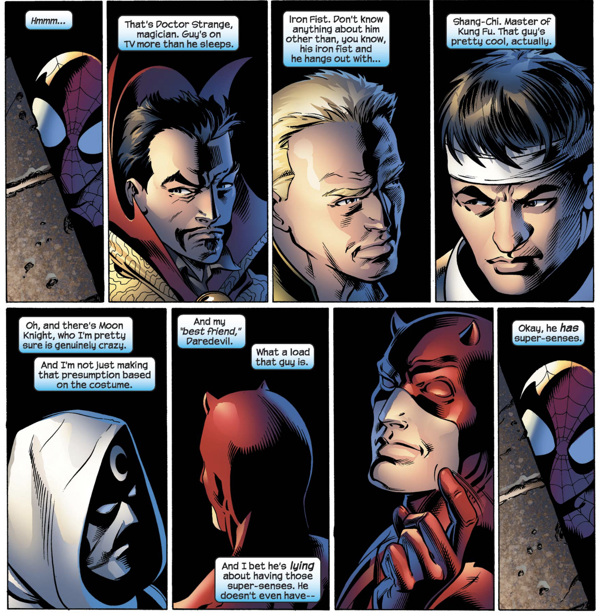 New friends!
New enemies!
All brought together by Fisk.
All characters I'd like to see more of. And while it's not really a conclusive end to the story, it's certainly a fascinating step forward.
Oh, and also Peter and May finally have… the Talk.
No. Not that one.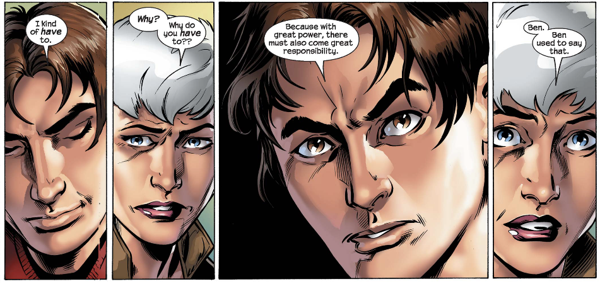 That one.
Onward!
---
Notes. Spoilers.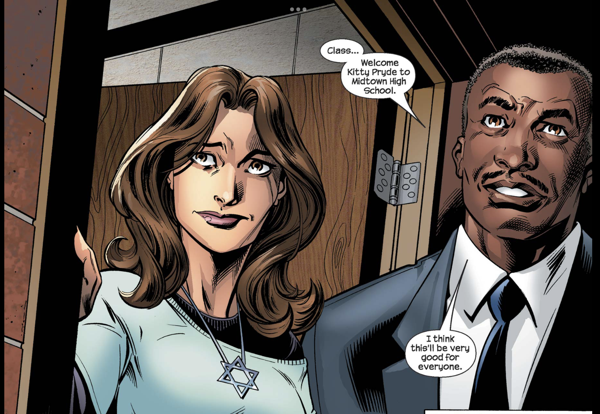 Soooo awkward.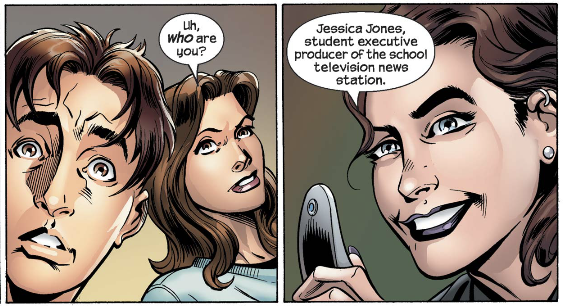 Really now. Interesting.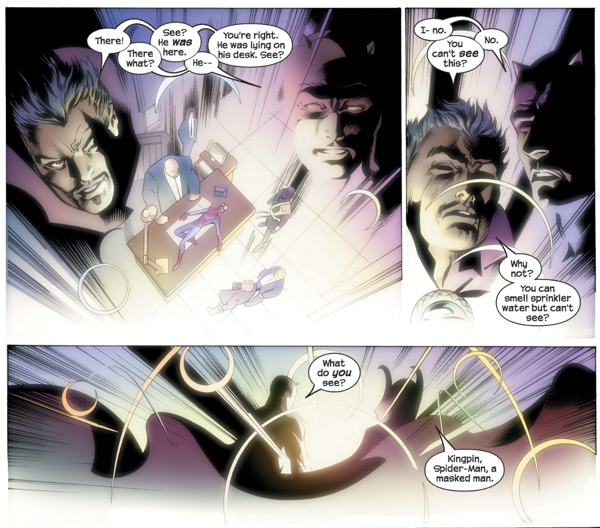 Magic! And Daredevil can't see a bit of it.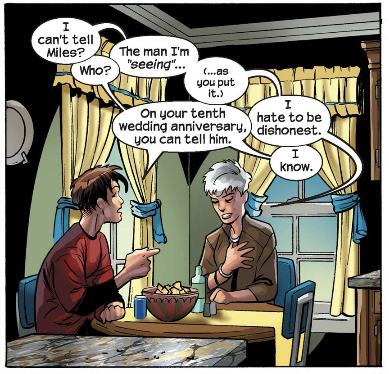 Miles…?