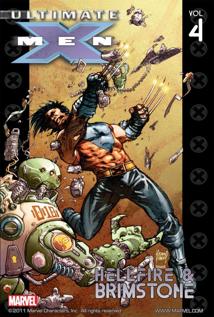 All the fallout and barely time to process.
And now Jean is having hallucinations and Beast's new flame is digging for secrets…
Quite a ride, setting up all sorts of what's next.
Also, sudden art shifts yo. I like the new one. Don't think that will ever stop being surprising.
Onward.
---
Notes. Spoilers.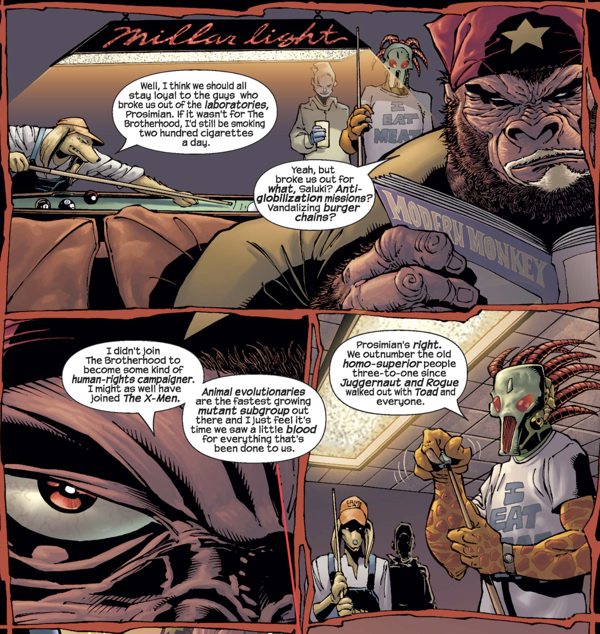 Sun groups within mutants. Fascinating.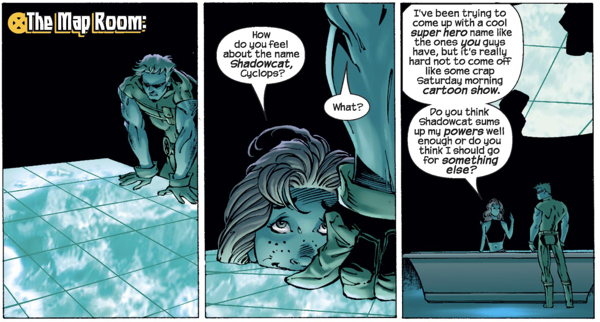 Cute.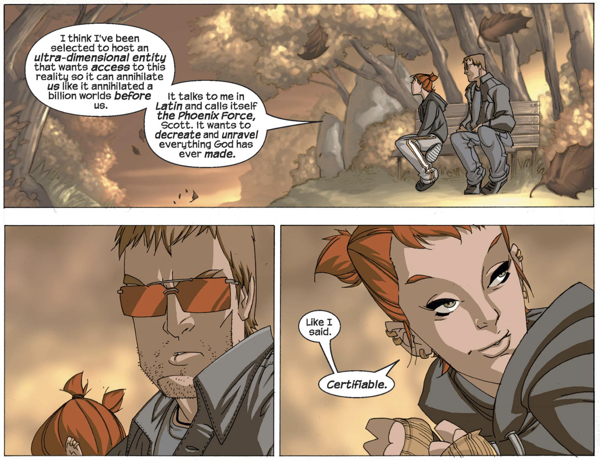 Sudden art style changes!
Totally not what's going on to Jean… right? … right?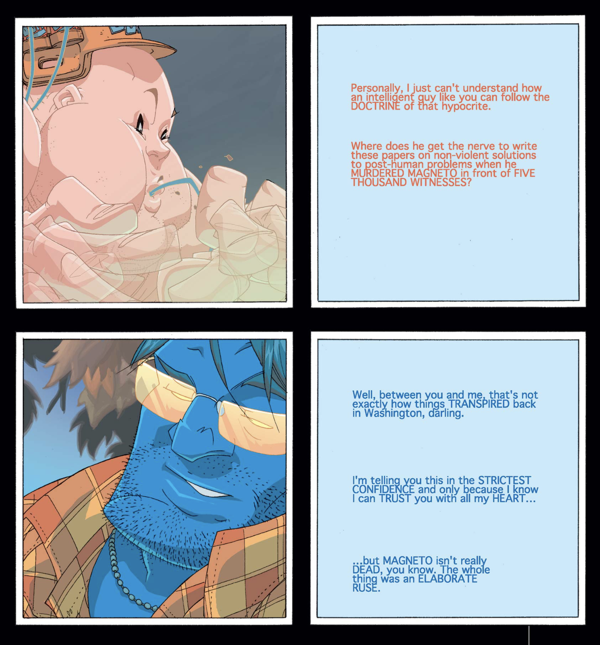 Such a weird plot line.
Oooooh snap.