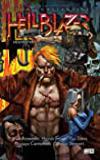 It's… fine? I enjoyed the first two longer stories well enough but the latter one was all kinds of weird. And not in a way I cared for?
Onward! Maybe to something new?
Individual thoughts (spoilers):
Lapdogs and Englishmen
That's what I was looking for. Great art style, interesting story. Bit of magic (ish), bits of fate.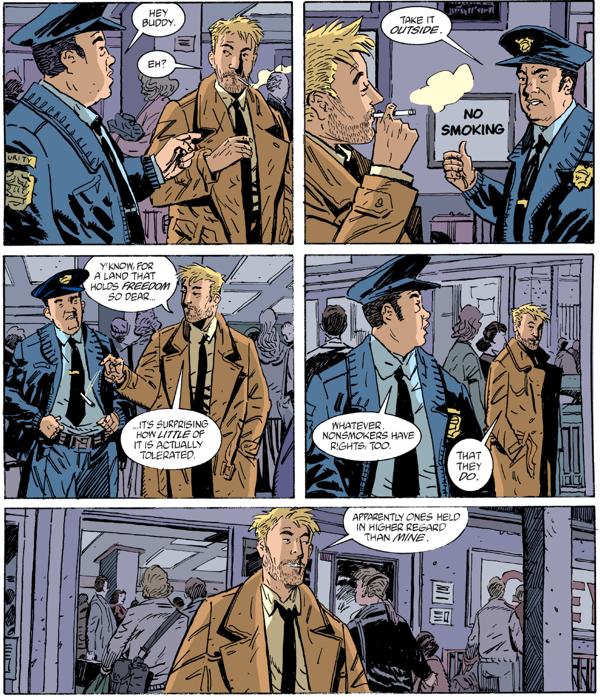 Oh Constantine. It fits though. 5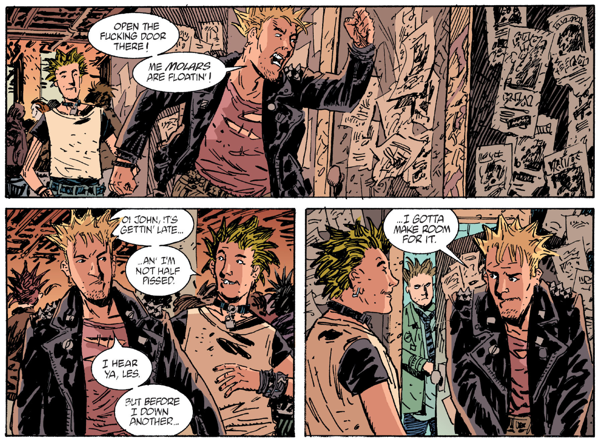 And then suddenly young punk Constantine.
I'm really liking the art in this one.
Highwater
The twisted, racist Book of Genesis? Follow up on the jail / murder storylines from last time? Goodness.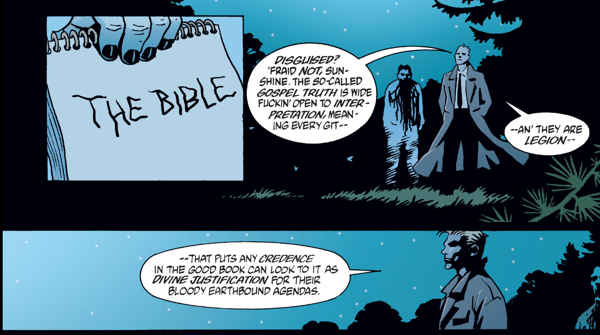 The fact that this is not an over fictionalized story… and something you hear about more and more today is terrifying.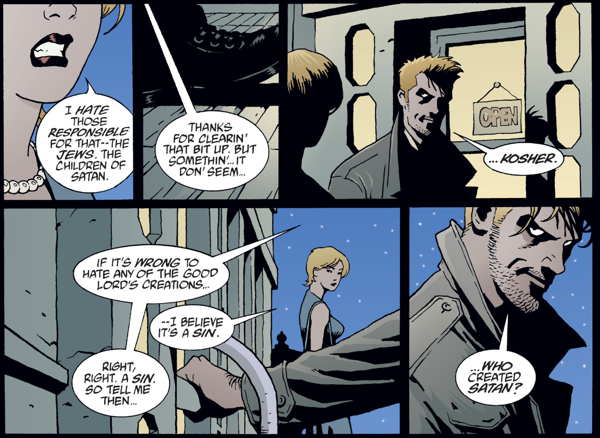 So how do you fight Nazis?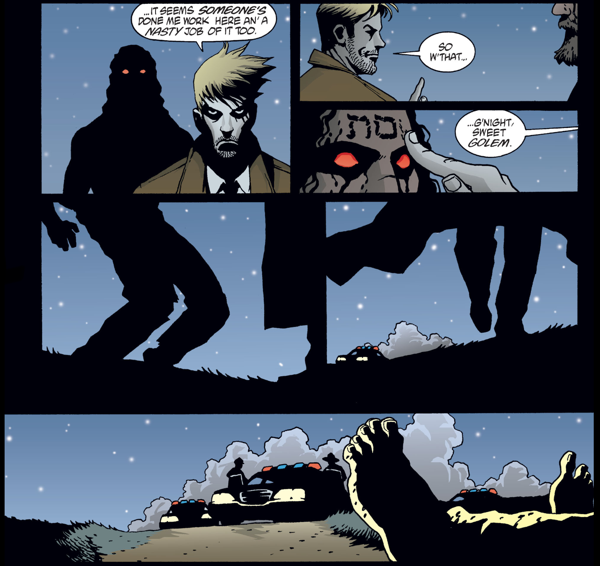 Neat.
A Fresh Coat of Red Paint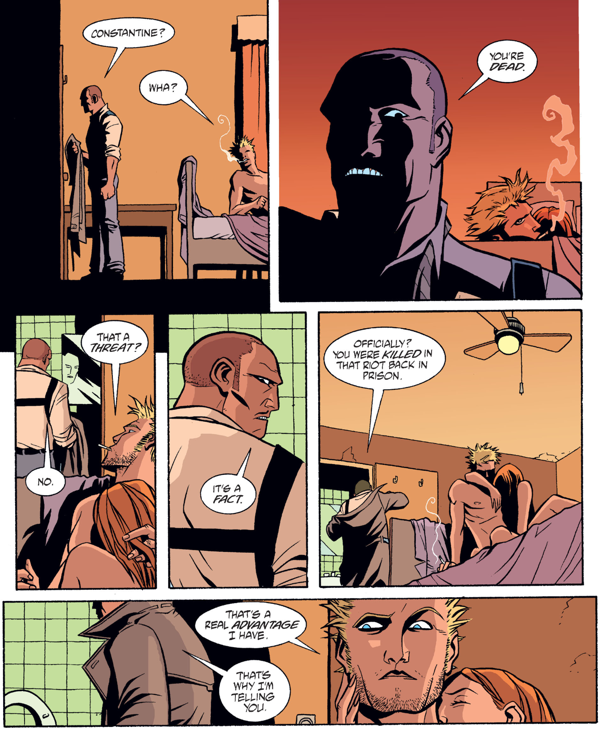 Weird one. Interesting development though. Constantine is dead (again) and he didn't even have to make a deal with the devil this time.
Chasing Demons
Nothing much to say.
Ashes & Dust in the City of Angels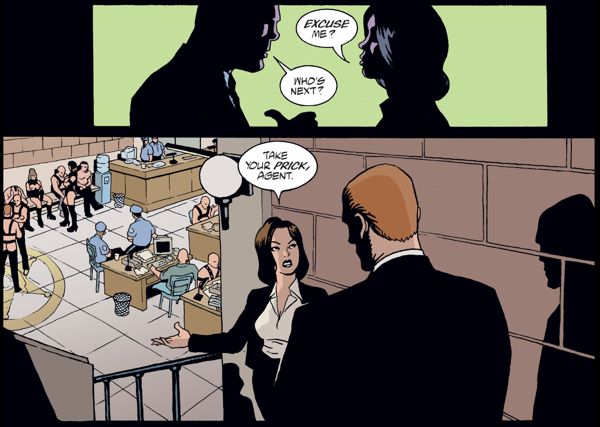 Oh my.
Apparently Constantine … combusted in a sex club? That's an opening.
It mostly feels off and shocking for the sake of being able to draw a pile of nudity. Weird story.