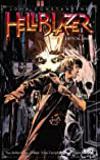 Two big stories, a few really trippy dreams, and Constantine managing to push off damnation a bit longer. A neat collection. Critical Mass in particular is worth the read.
Mini reviews (spoilers):
In Another Part of Hell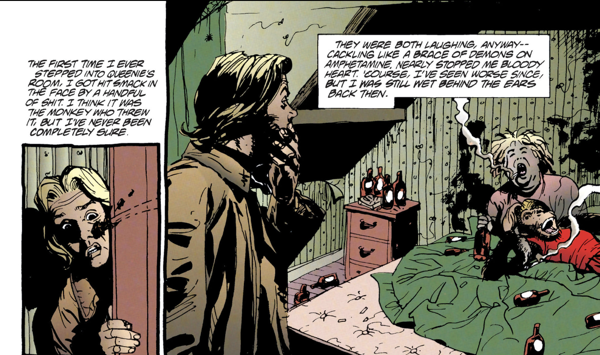 Chas' mother… quite a figure.
Warped Notions
Part One: The Delicate Power of Terror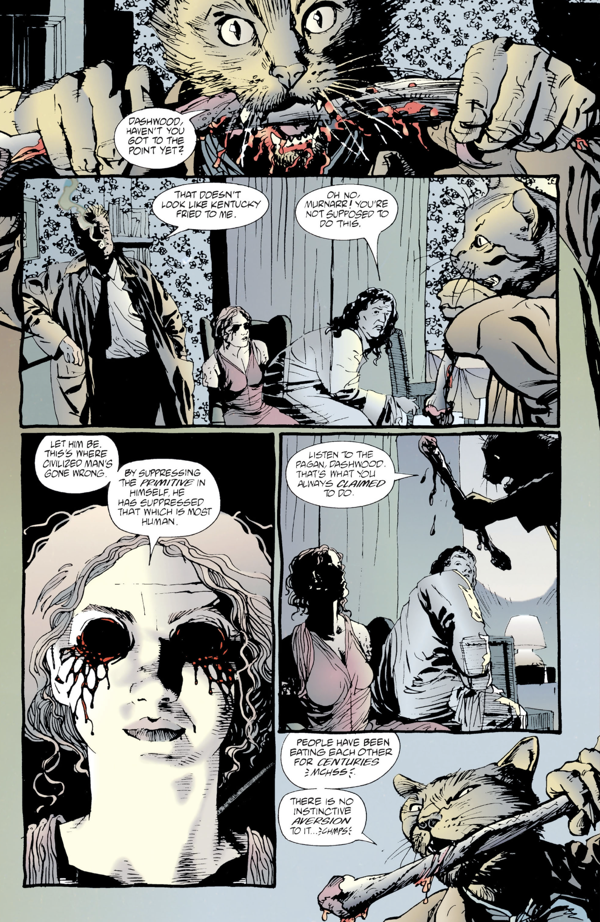 Allllll right then.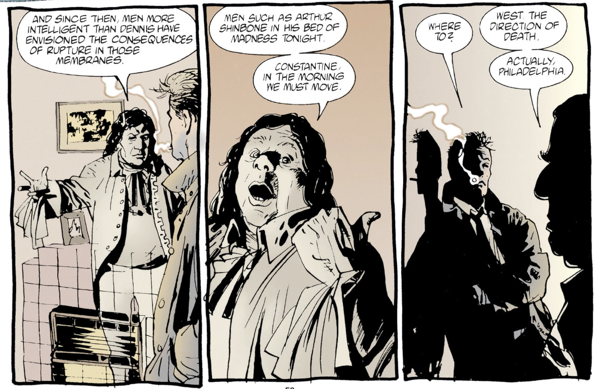 Same thing.
Part Two: The Everything Virus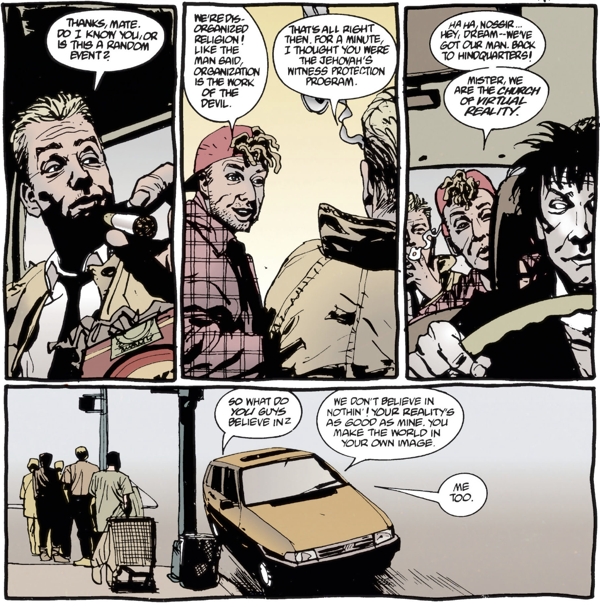 They're really going into the weird this time around…
Part Three: The Shout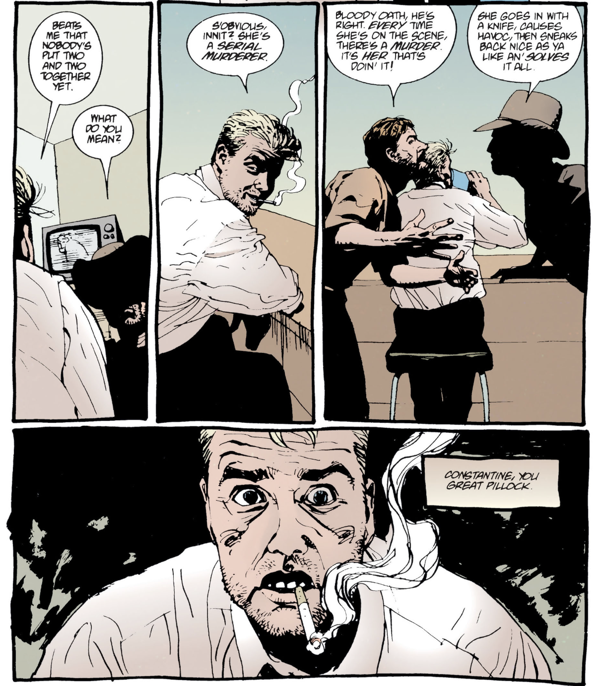 He's figuring it out!
Part Four: Mountain of Madness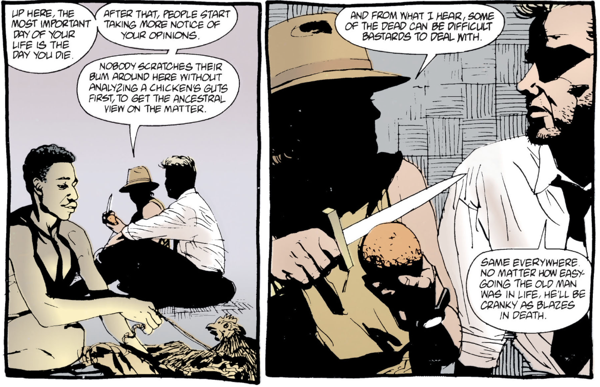 Hard to argue with a dead man… Unless of course you're in Constantine's world.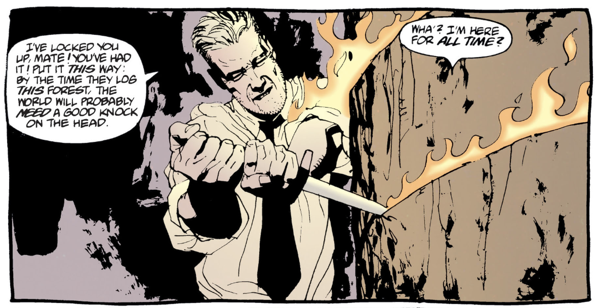 That's a neat trick!
Dreamtime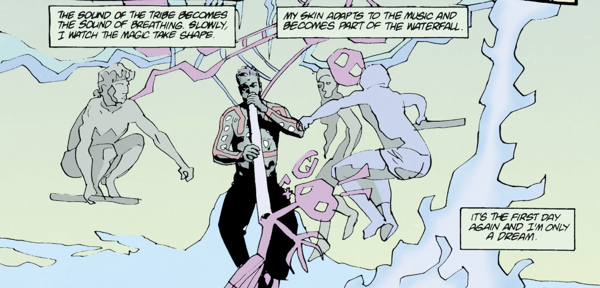 Ah. Another one of those.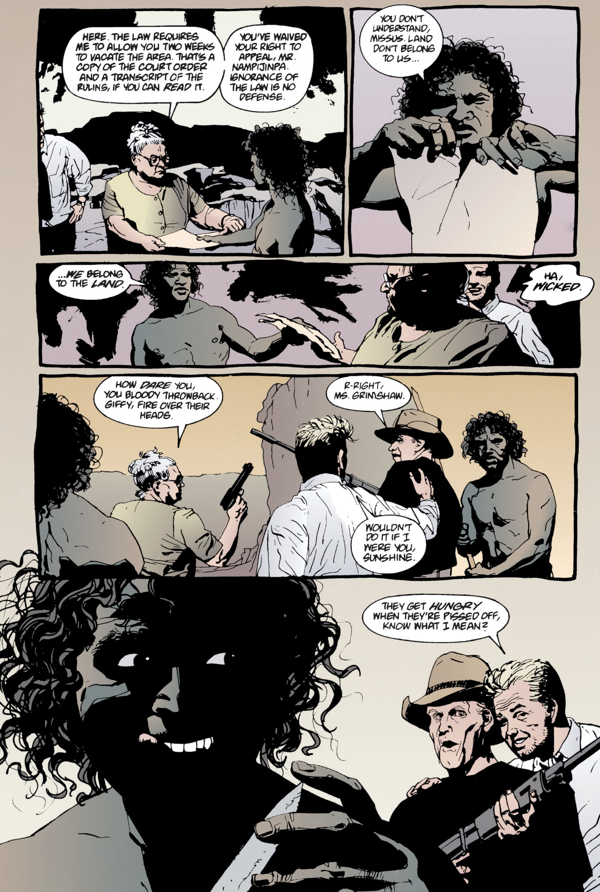 Double ah. Actually… one of those. I'm not sure how this is supposed to be terribly less problematic than the attitudes in the story itself.
Dangerous Ground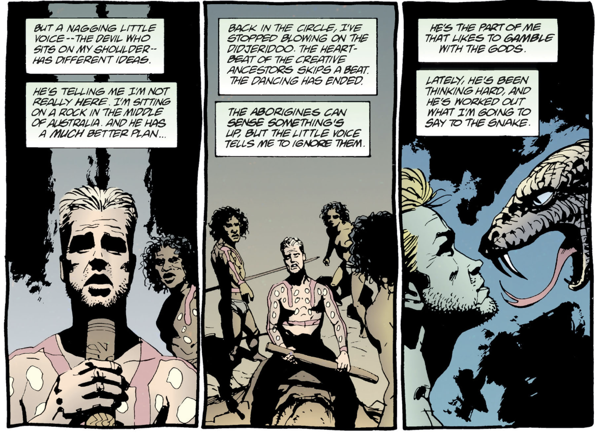 … oh Constantine.
A bit of a come come back/improvement from the first half. I wonder if we'll actually see any repercussions from that.
Riding the Green Lanes
Cursive in comics is really cool looking… but man it's hard to read sometimes.
A quick ghost story. Nothing more.
Critical amass
Part One: Bait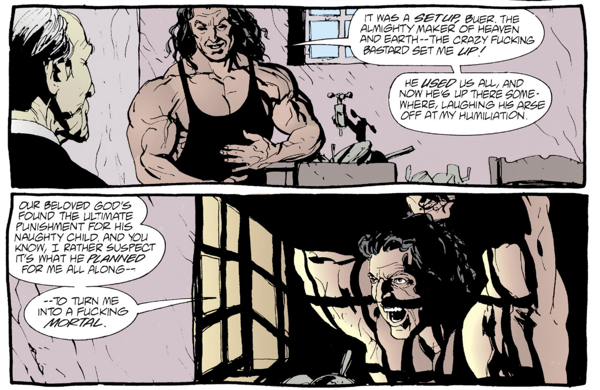 This one has potential.
And yet, nothing seems off limits.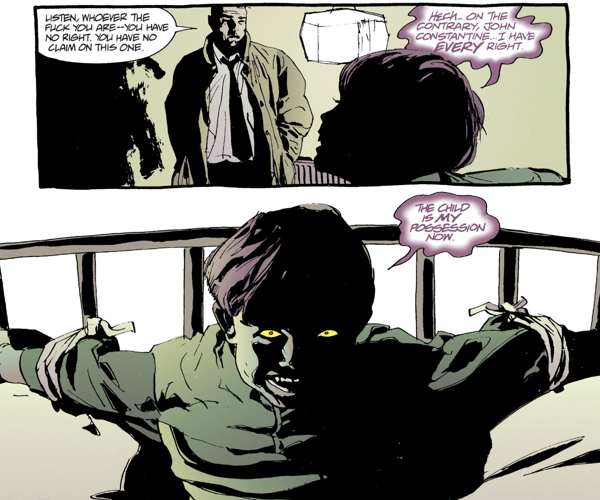 Part Two: Troubled Waters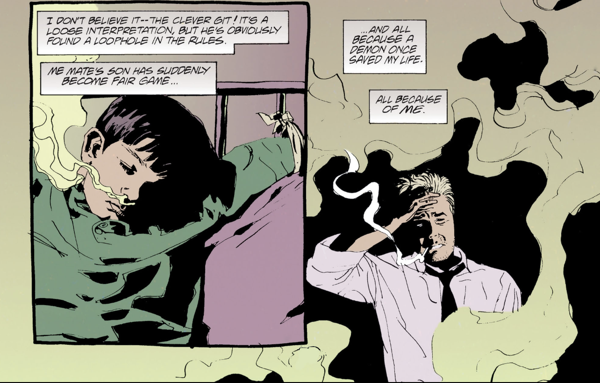 And now Constantine has to find one better…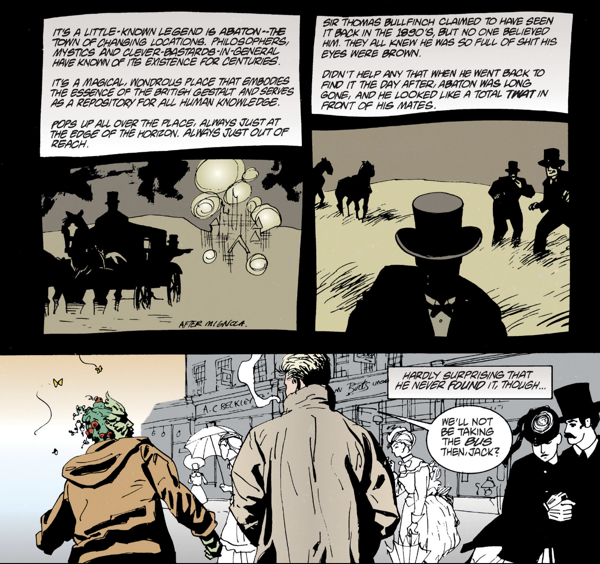 Or answers at least. Neat concept.
Part Three: The Devil and the Deep Blue Sea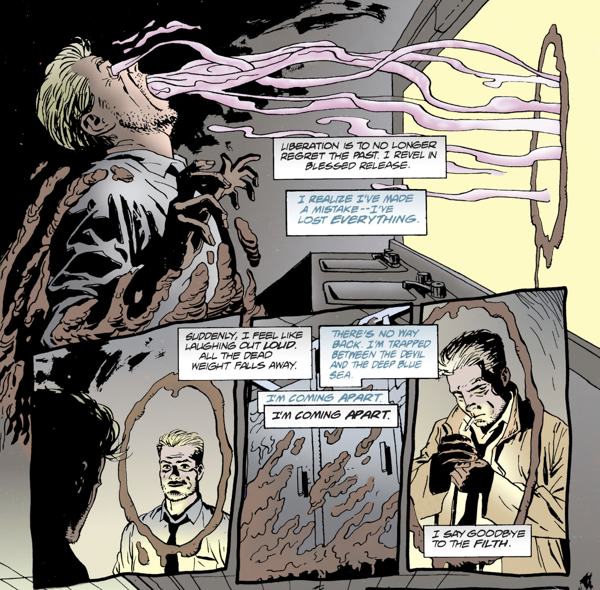 A way out the same way he got into this mess? The same tricks twice? Might just work…
Part Four: Coming up for Air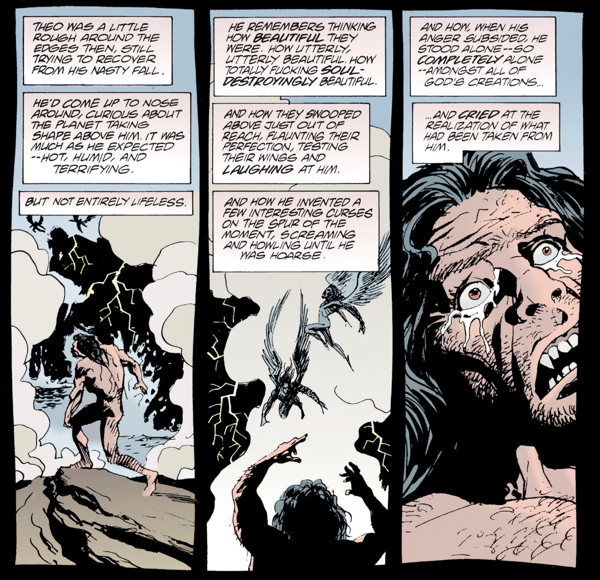 Part Five: Hook, Line, & Sinker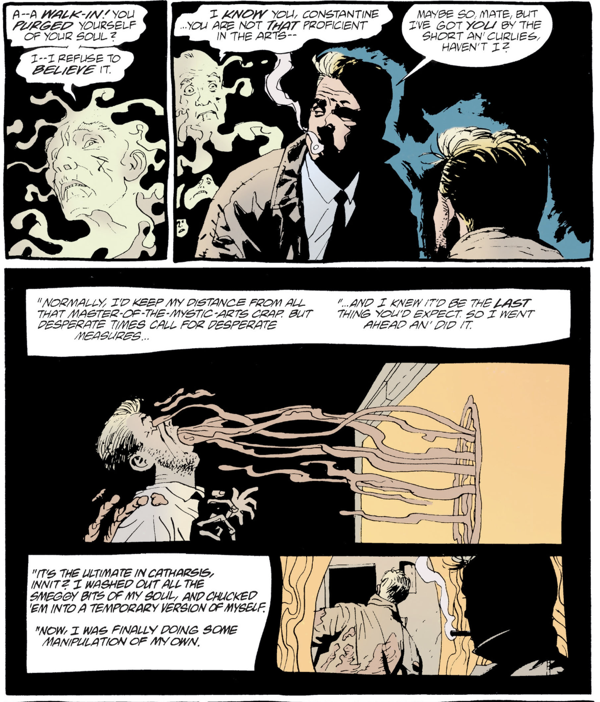 So that's what he was doing. Neat trick. How in the world did he pull it off though?
And yet at the end: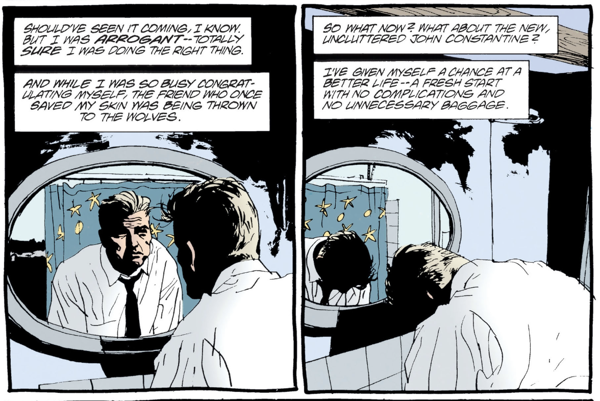 That is a story I want yet.