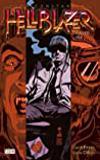 Another solid volume. In particular, there's another volume about angels/demons/and the troubles they get into. It's not quite as good as the one in Hellblazer, Vol. 6: Bloodlines, but still enjoyable. An interesting take on Gabriel, that's for sure.
End of the Line
Family trouble…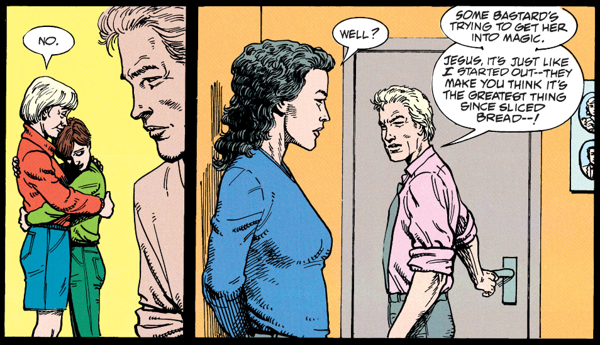 … of the magical kind.
Both ways: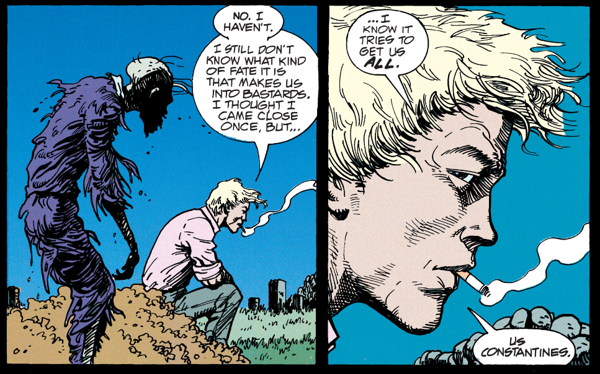 Forty
… years old and all alone. Until: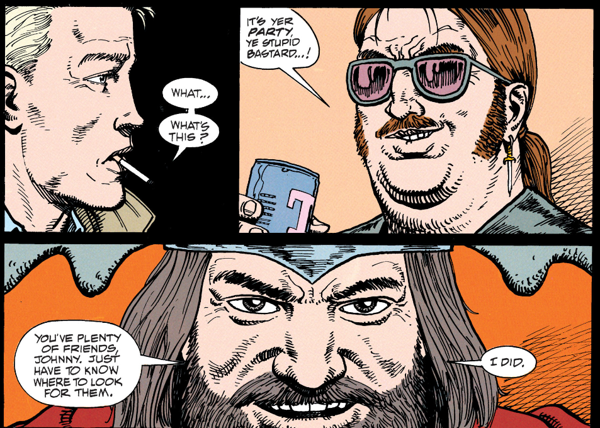 Now that's a party. Oh my. They even got Swamp Thing.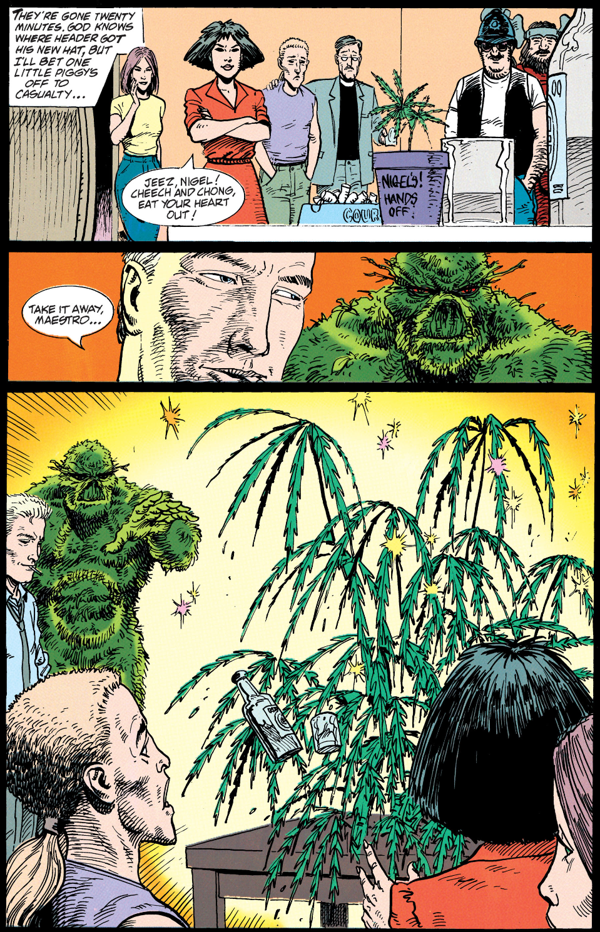 Literally lol.
Fear and Loathing
For King and Country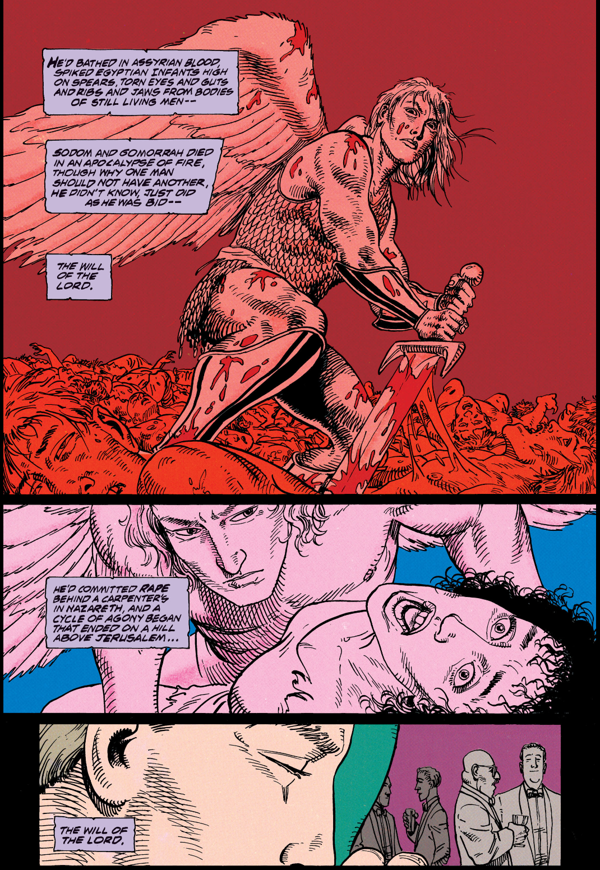 So… that's one interpretation of Gabriel.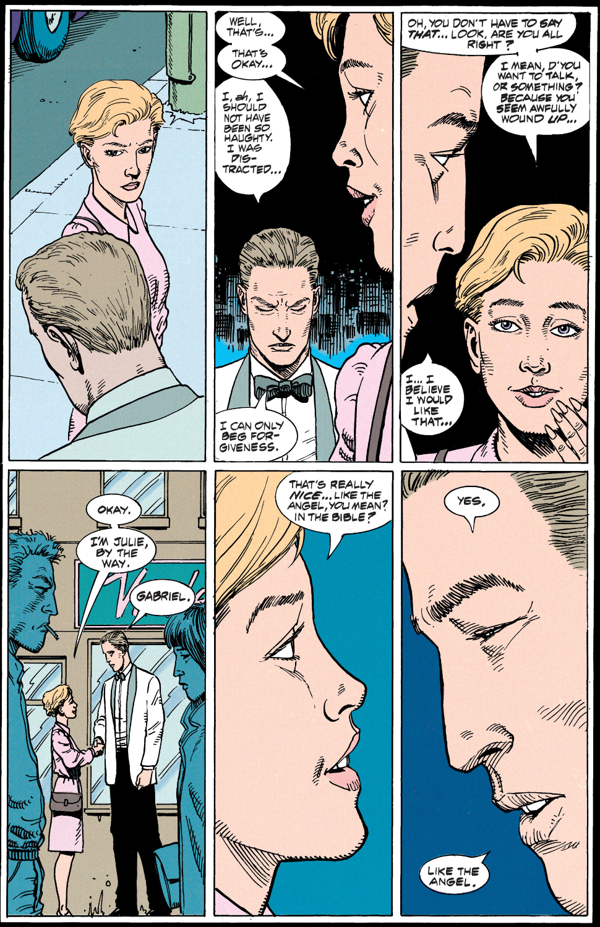 That has a lot of potential!
London Kills Me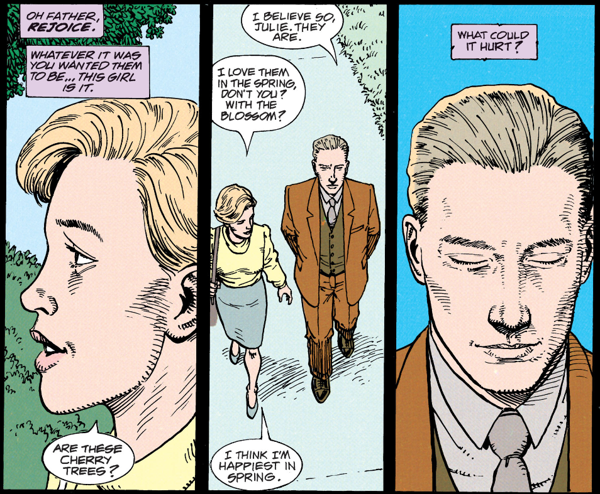 Gabriel might just be finding a better way… and someone is not happy about that.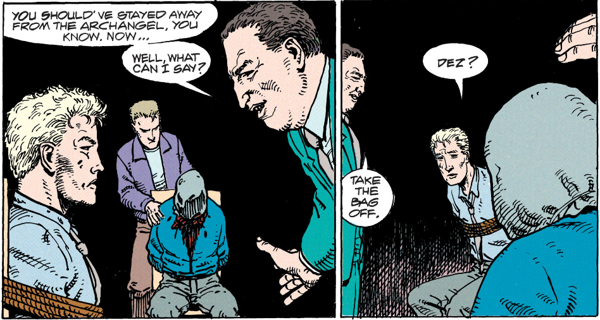 Down to Earth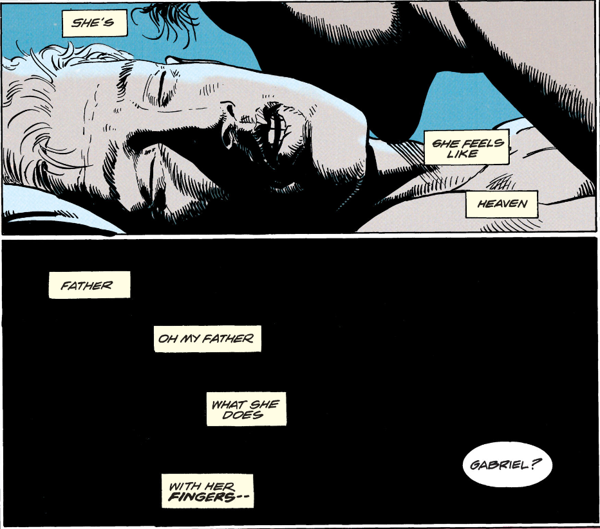 Oh Gabriel. I have a feeling this is about to go sideways.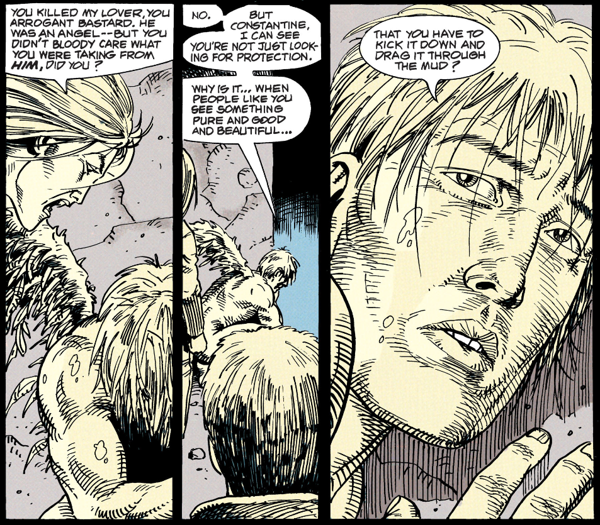 Oh. Oh oh oh. That's who that of. And Constantine. Oy. To an Archangel? I mean, the whole 'pure and good and beautiful' is arguable given that scene from Part 1… but still. Oh my.
Dear John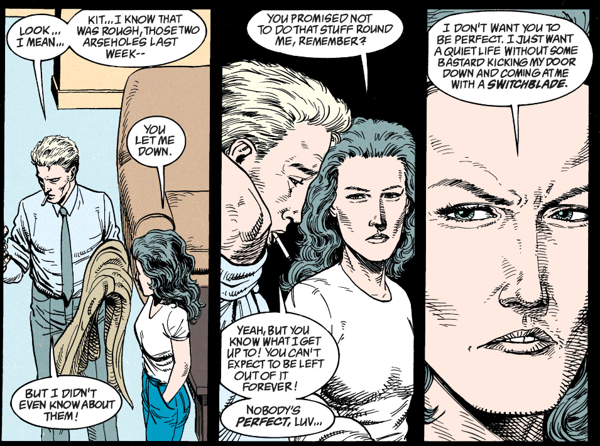 Oh. Oy.
Down All the Days
Constantine isn't doing so well…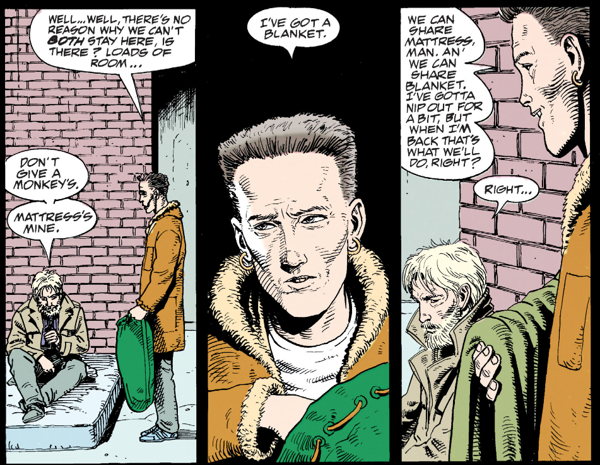 Also… vampires. Rather a part one.
Rough Trade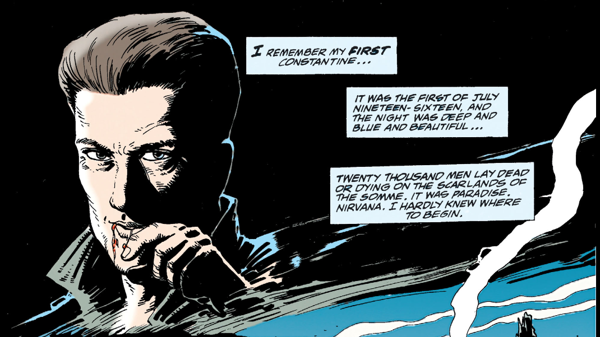 Ah. There's the connection.
Went well enough for Constantine, not that he cares.
Tainted Love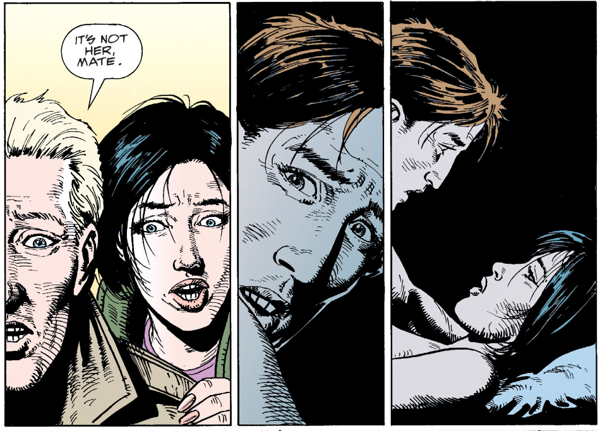 The story of Emma… and not.
Heartland
Odd and not very Constantine.
Finest Hour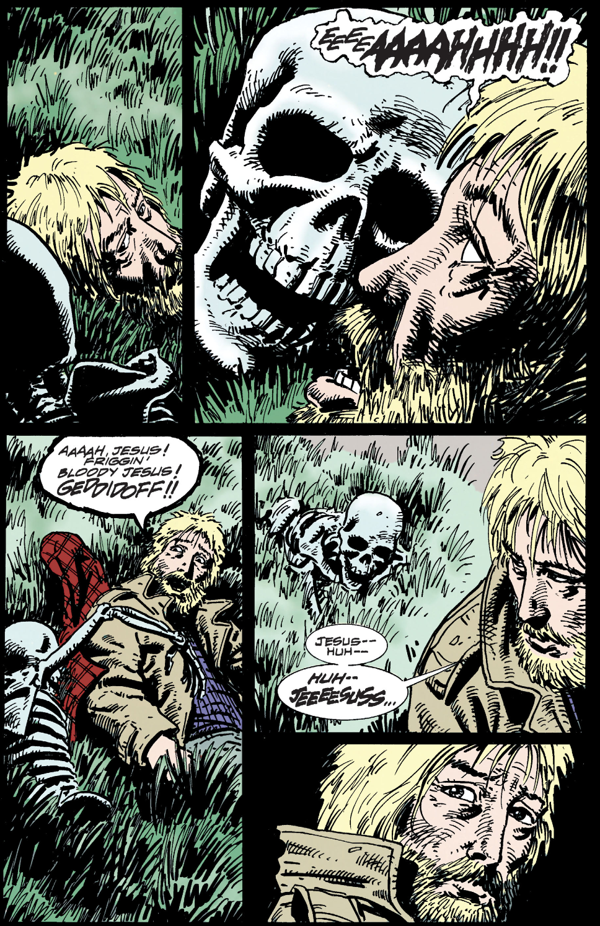 Still not rock bottom? Or will that of all things be what it takes?
Confessional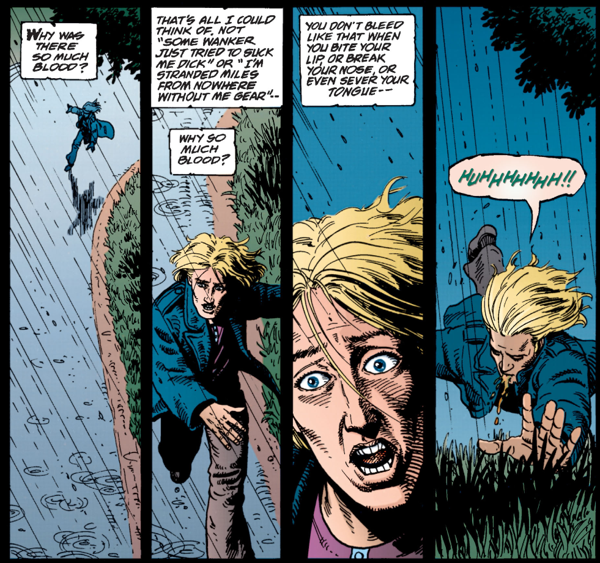 Another young Constantine story. Man, he's had a life.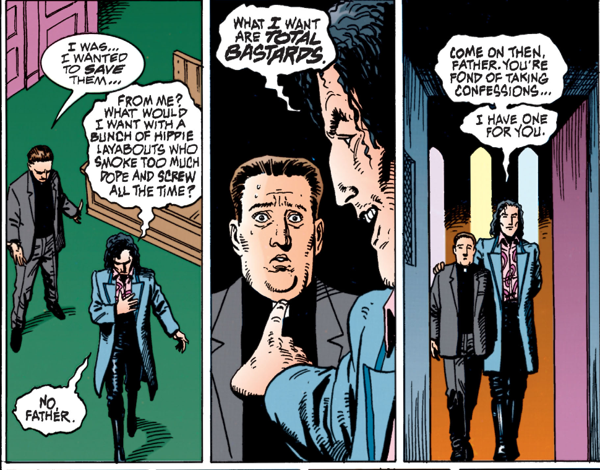 You know… that's an interesting argument.
Probably not what the priest wants to hear though.