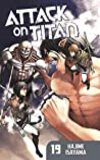 Take the wall! Fight fight Titan fight! Crazy new technology to level the playing field. Fun times.
Among the more fascinating bits is finding out even more crazy things that the Human/Titans can do with their powers. It remains believable but insane levels of power. You do sort of get why they view 'normal' humanity as something less to be eradicated.
Onward!
Spoilers: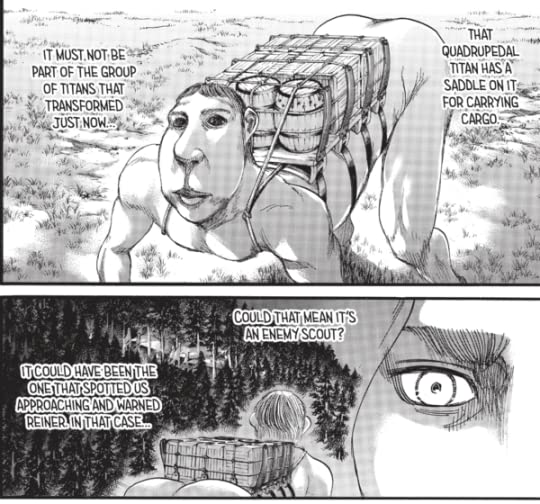 Well. That's a particularly weird one.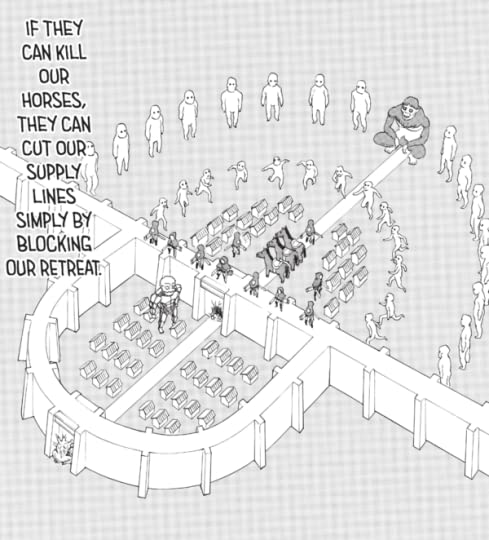 The introduction of the even lower quality drawings like this, like sports arrangements or military drawings is pretty hilarious.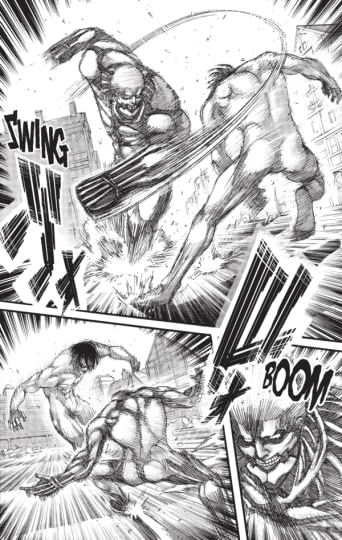 SWING. BOOM. Awesome.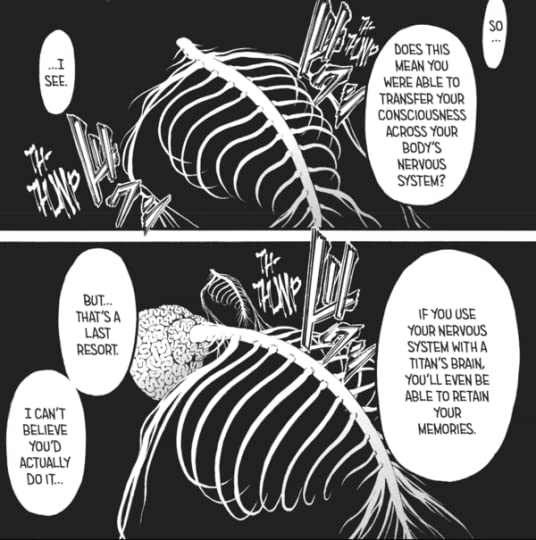 So… that's disturbing. It's nice to get more answers.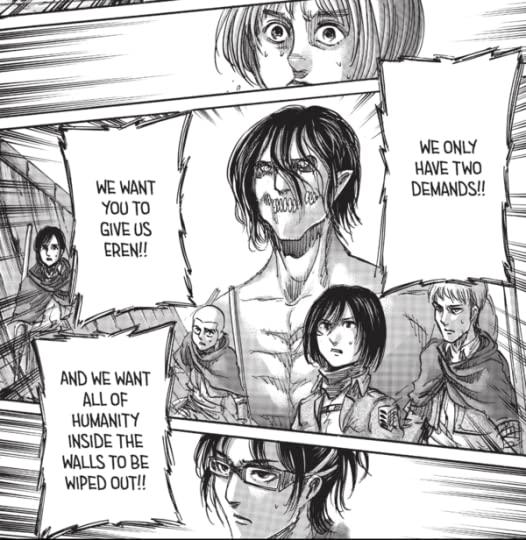 Only two demands. Uh huh.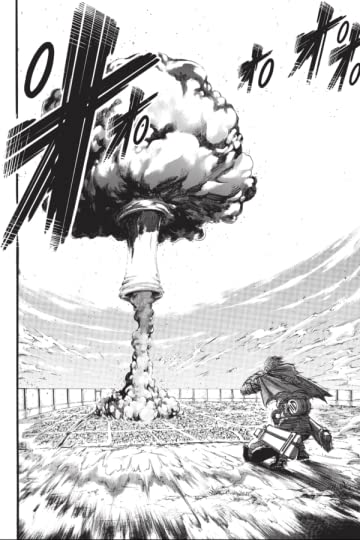 Boom. Oy.