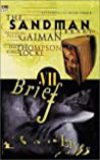 Destruction of the Endless is missing (and has been missing for a very long time). Delerium–the strangest by far–seeks him.
Oh it's quite a story. I think this is the most we've seen about the other Endless yet, and it's truely bizarre. I think that Delerium being a core point of view helps that along nicely.
And best of all–it's stoic Dream who takes up the challenge of helping Delerium on the way. The play between the two of them is downright wonderful.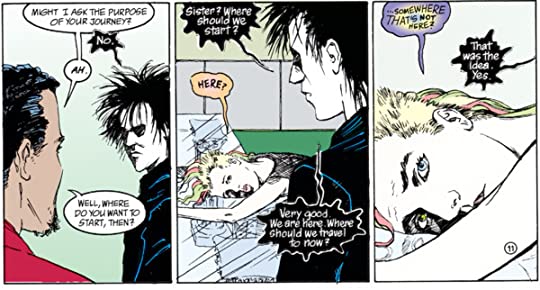 Well worth the read, both for the worldbuilding, but also for the little bits of the cuter sides of madness.
Spoilers and pretty pictures. Given it's Delerium–so many pretty pictures.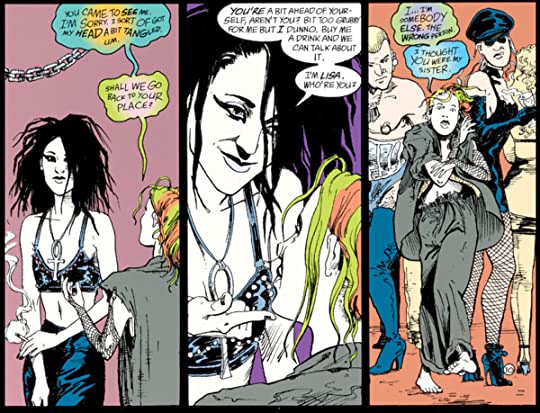 Heh. An easy mistake to make.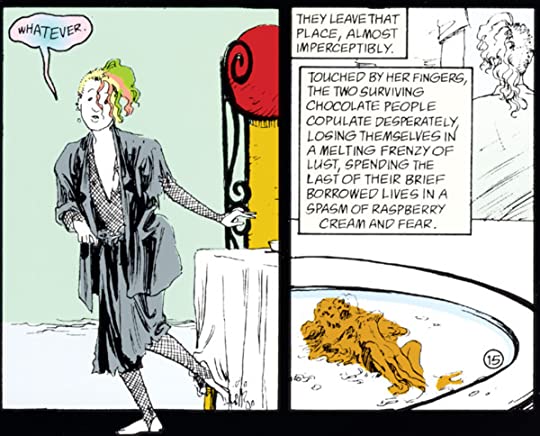 The magic of Delerium. Accidently bringing (short) life to some tiny chocolate people.
Such wording…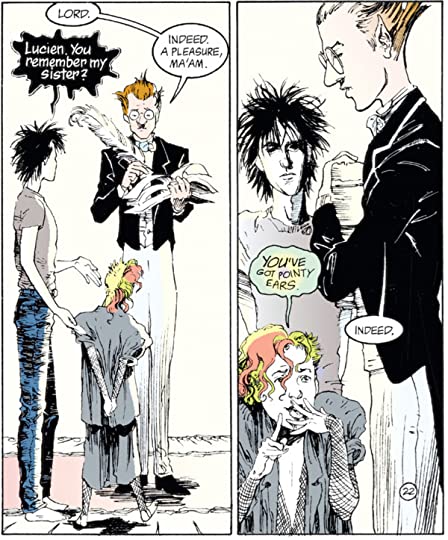 Heh. Blunt.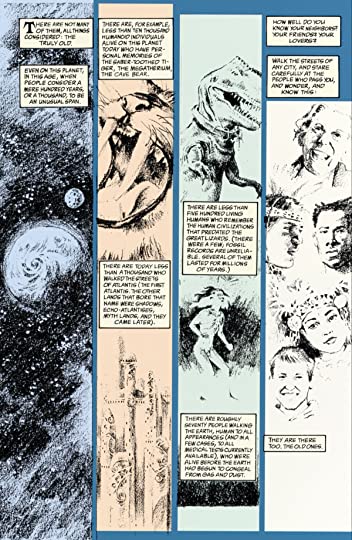 I think that's one thing that draws me to Sandman. There are truely ancient beings in this universe–and they actually feel as alien as they should. There are echoes of humanity–or echoes of them in humanity–but they are all… universally weird.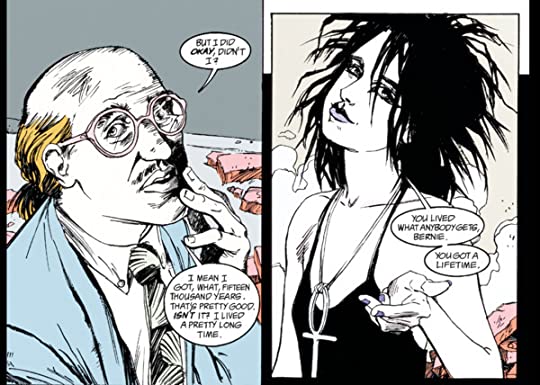 The best way to live forever? Just … don't die. Keep doing that.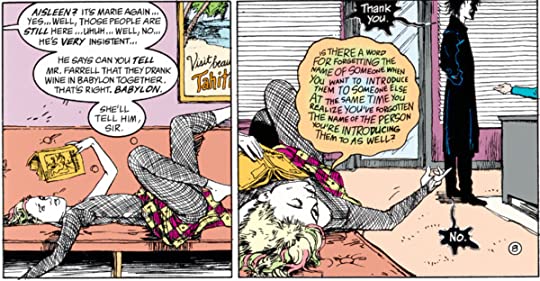 That's pretty Delerium. Sometimes I forget words, but not quite like that.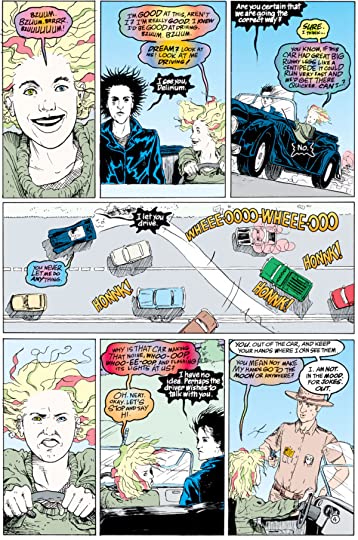 A good driver. I think I've met her on the road before…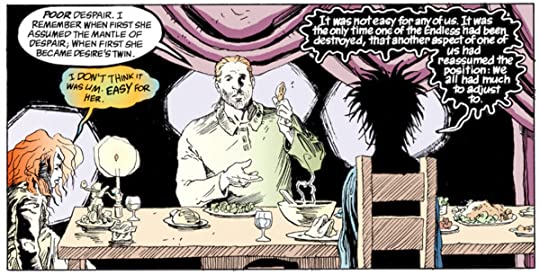 And they found him! It's interesting that the Endless can pass on their titles or give them up entirely. I wonder how much other stories (the Dresden Files for example) borrow from that and how much they each borrow from some much older idea.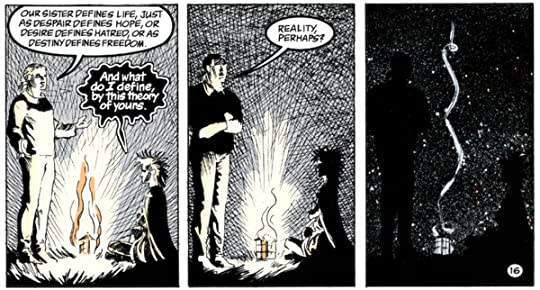 The opposite of Dream…