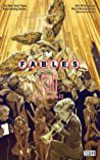 And so it ends. It's been an awfully long strange trip, that probably overstayed it's welcome just a bit. But on the whole it's been quite the story and I'm glad to have read it.
It's kind of neat having a page or two with the 'last story' of many different fables. We get to see some like Boy Blue again, which I appreciate. Even if/especially if he (more or less) stayed dead.
It was a fitting conclusion.
Spoilers/images: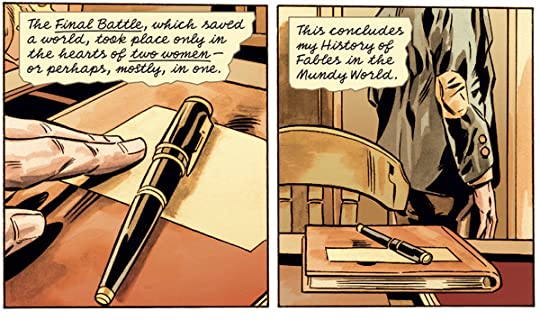 Ambrose was telling the story all along?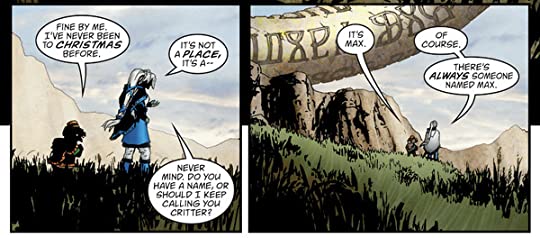 Always a Max. A quick sort of name.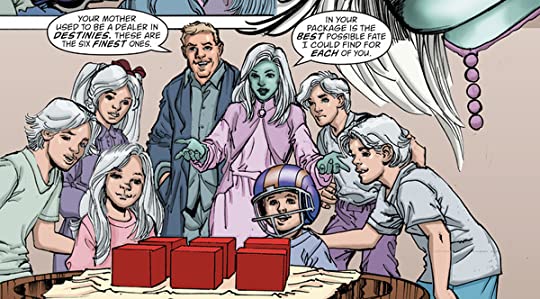 Ambrose hooked up with Lake? That's… a bit of an age difference, but it works.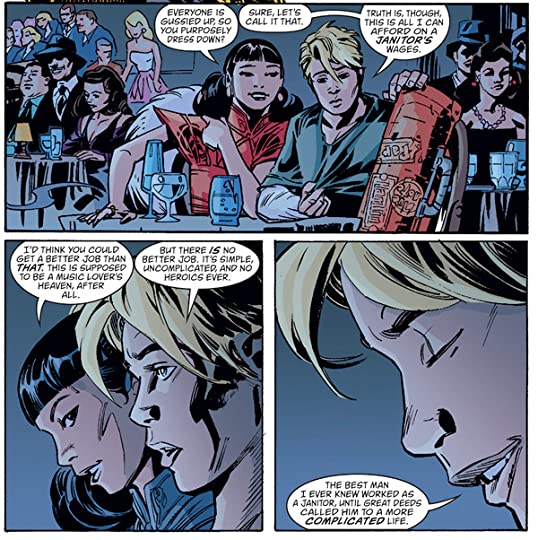 The end of Boy Blue. And he gets to live a simple life. Good for him. Weird world with infinite afterlifes one after another, but kind of nice.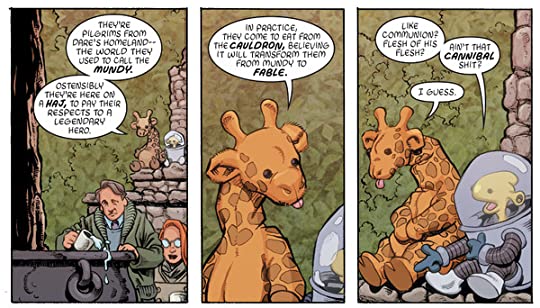 Well, now that you mention it…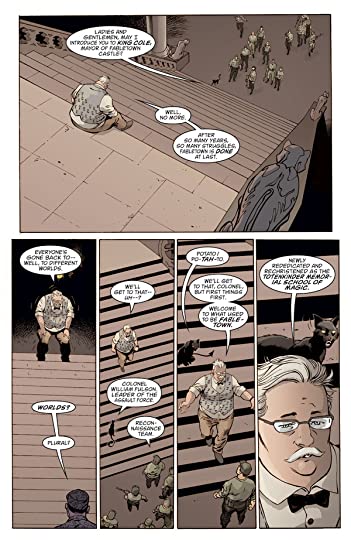 The mundies have come!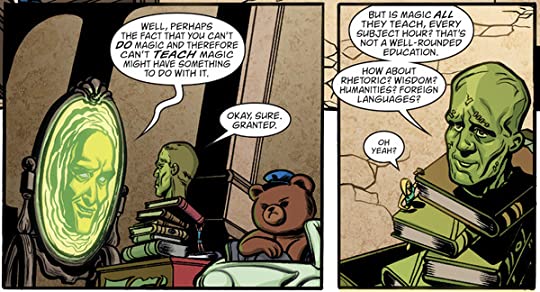 And so it becomes a magic school. That's a kind of fun idea. I'm not sure if I'd want to read it or not, but it's fun.