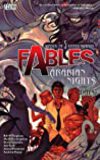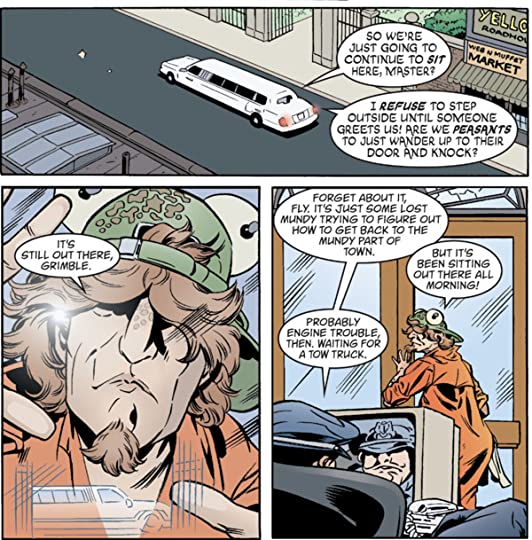 I love this opening.
What we have here… is a failure to communicate.
And how it just builds from there, expanding the Fables universe to include a whole new world1 of Fables inspired on Middle Eastern tales, including all sorts of culture shock and having to deal with the Fable equivalent of nuclear weaponry: a djinn.
Fun times. Great stories.
And then add to that, the final story is set among the Adversary's wooden soldiers, with something of a clash of cultures of it's own and a Romeo and Juliet (only wooden) story. It's a bit hard to read (physically, the font is weird), but a fascinating look at just what in the world it means to be human in such a wild and crazy world.
More semi-spoilery images: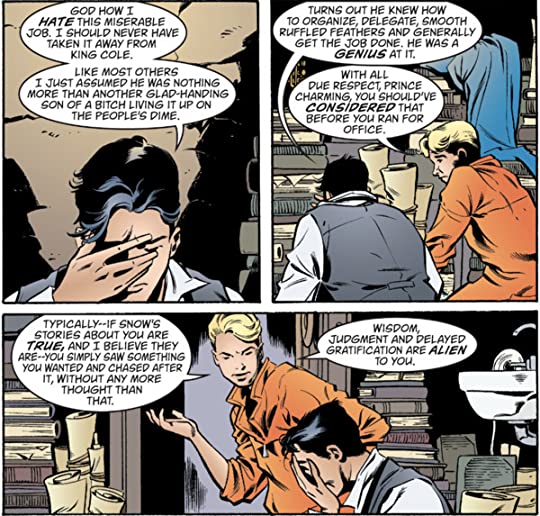 Oh Prince Charming. Now you've got the girl/city, and you're all done with that… But you're still stuck with it.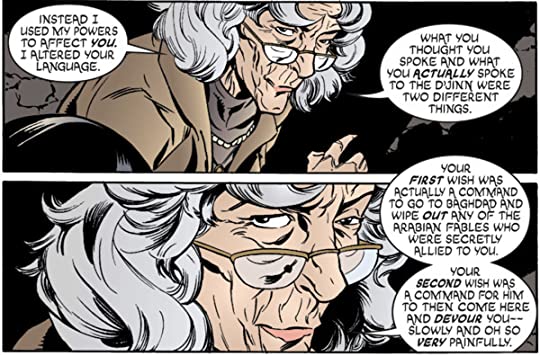 That… is a remarkably sneaky way to deal with it. I was wondering what they were going to do. It's wonderful.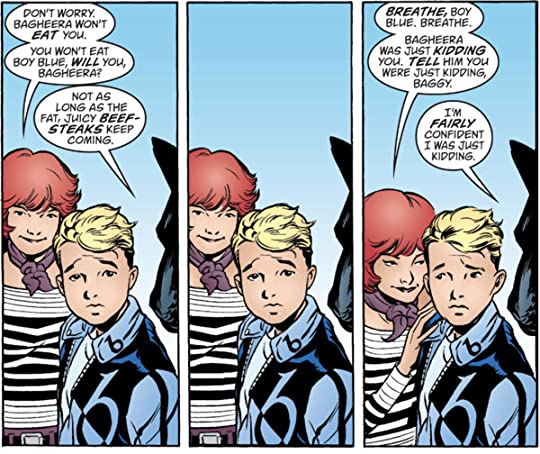 Boy Blue is back in the dog house (which could be all too literal), doing time on the farm for all the things he stole. I have a sneaky suspicion that his story isn't over just yet.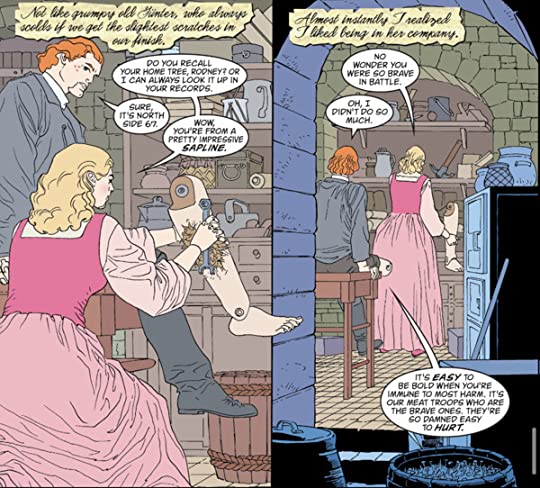 Sapline. It's funny 'cause they're made of wood2.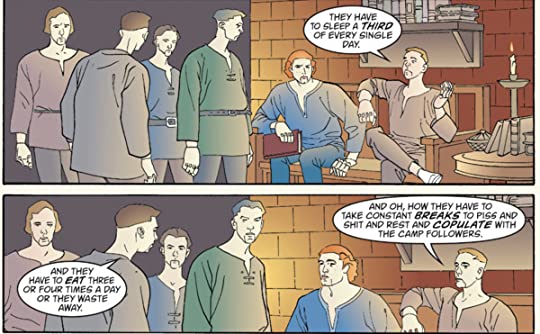 Oh 'made of meat' jokes. Not particularly original, but still amusing. Such derision for something so (to us) normal.