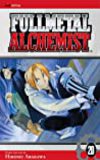 Ooooh my. A human traitor, a Homunculus rendered … cute?, the fated meetings of Rose and Winry and Van Hohenheim and his children, a whole manufactored army (because of course) … and the Armstrongs. Oh the Armstrongs. Things just keep escalating step by step. We're really getting into the endgame now!
Potential spoilers:
Chapter 79: Bug Bite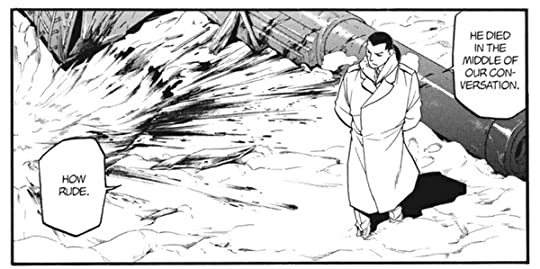 Kimblee is … quite the character. I do not understand his motivations. But man, for the most human of the villains… he's also perhaps the most terrible.
Chapter 80: The Prodigal Father Returns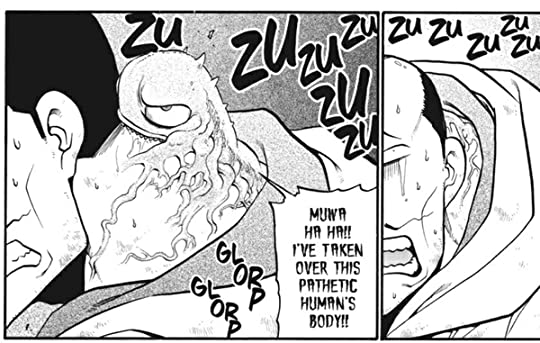 It's sort of cute! And now … a perfect host?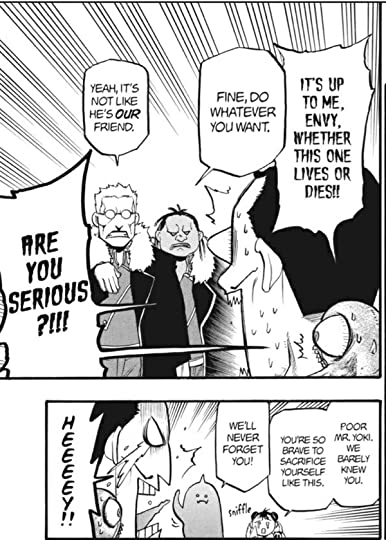 Because everyone loves Yoki. I almost feel sorry for him. Almost.

So… they have Cinderella in this world? That was midly surprising. And the interpretation of 'reverse Cinderella` is actually quite amusing.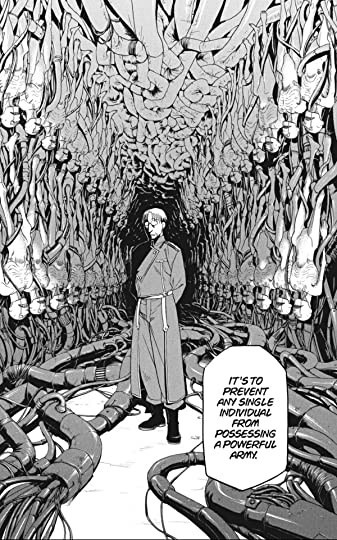 Oh my. That got quickly terrifying.
Chapter 81: A Full Recovery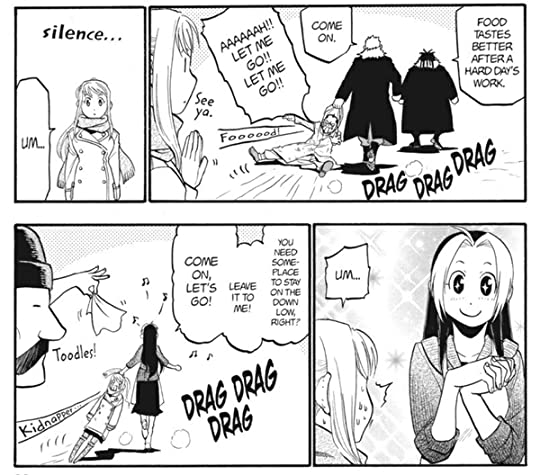 Rose and Winry meet up! I … have no idea what Rose's motivations are or if she'll stick around much, but I'm curious to see what's next for this.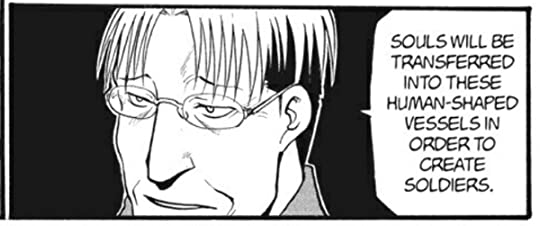 And I didn't think it could get even worse.
It got worse.
Chapter 82: Family by Spirit + Chapter 83: The Promised Day
One of these is very short.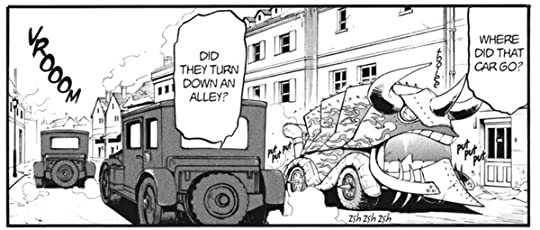 Subtle, Ed isn't.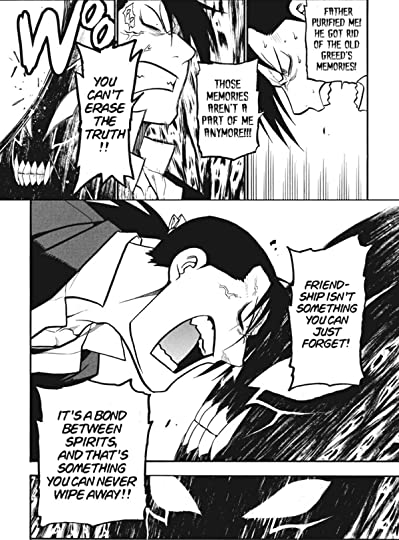 THIS CHARACTER HAS CONFLICT. WE HAVE TO MAKE IT OBVIOUS BY YELLING.
More seriously, the Lin/

The Armstrongs are such a weird complicated family. And so very shiny.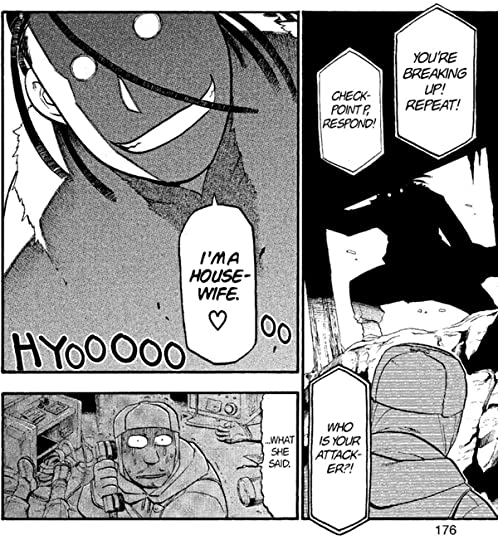 … she's so crazy. It's awesome. But crazy.
Volume 20 Extras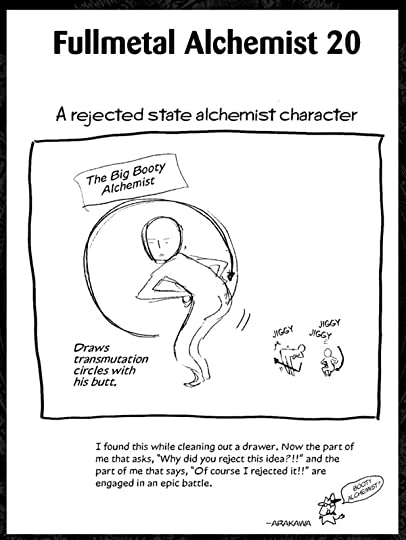 I just had to share this. For much the same reason the author had to in the extras.