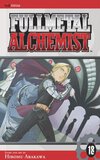 Hooooly crap. Another Homunculos: Pride. And not at all who I would have expected! Crazy chimera fight (those are still a thing, remember?) and a bit more development and growth from May.
Onwards!
Chapter 70: The First Homunculus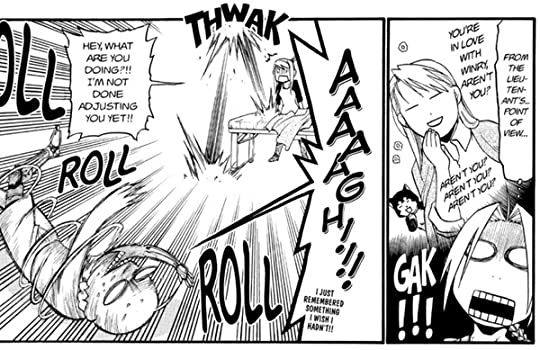 So LUVY.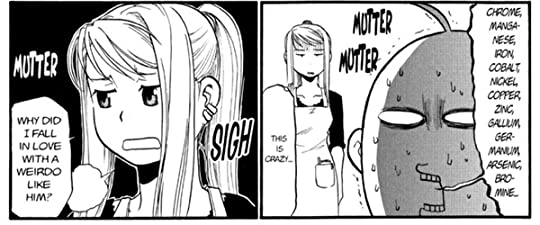 It's cute. I wonder if that will be resolved in this series. Things seem to be moving too fast / they're a bit young for that. But they've been through a lot.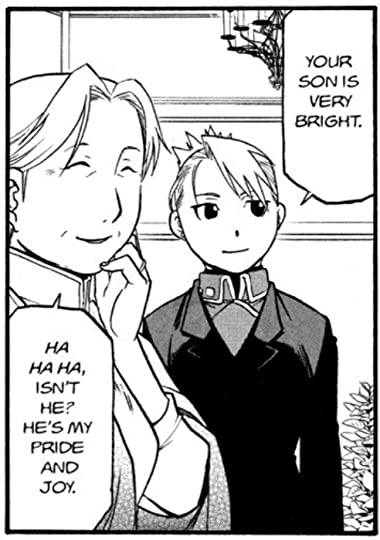 PRIDE and joy eh? I caught that reading through, but I was totally joking… and then a page or two later…
Chapter 71: In the Grip of the Red Lotus

It's funny because acknowledge sexism? Flipping to an absolute badass just to gain the respect of those around you as a woman is still sexism.
Chapter 72: A Chain of Negativity, A Pebble of Goodness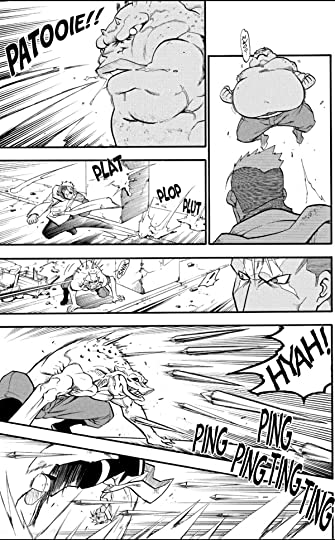 SPIT FIGHT GO!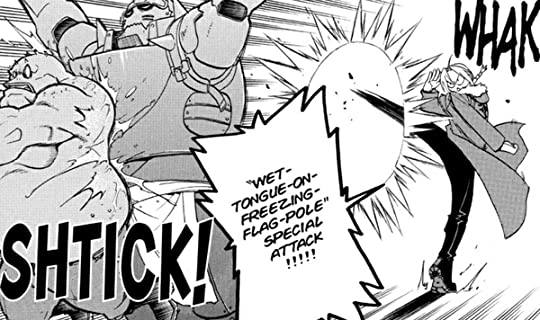 IT'S FUNNY BECAUSE HE'S METAL!
These chapters with big fight scenes are crazy fun. I want to watch the series (plural) again.
Chapter 73: A Daydream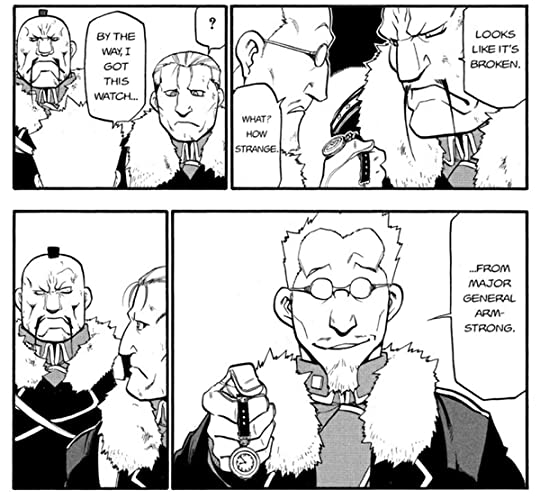 Aw. Major General Armstrong is a hardass and all about survival of the fittest on paper. But she truly cares about her people. I liked this scene.

How old is May supposed to be? All this way to save her people–and coming to the realization that it may not be worth the cost. That's a lesson some never do learn.