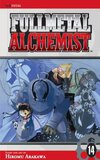 Hoo boy. That was yet another crazy volume. I seem to be saying that a lot, but man. Father. Answers. Questions. Alchemy on a whole 'nother scale. Gross and weird and crazy homunculi.
Onward!
Chapter 54: The Fool's Struggle
Man this was a crazy chapter.
Meta: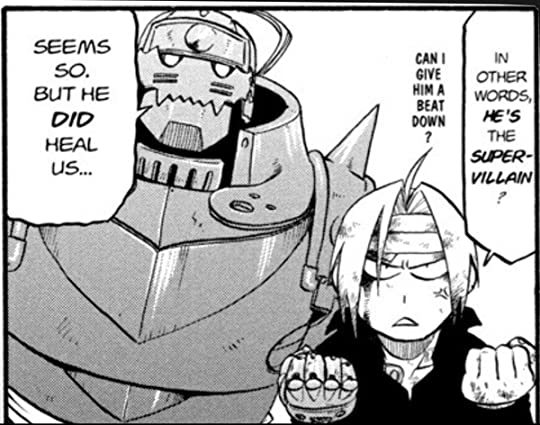 An interesting point of view from Father: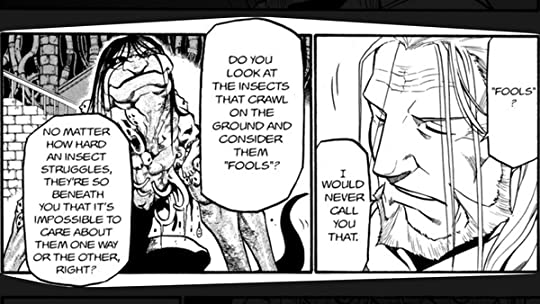 FIGHT SCENES: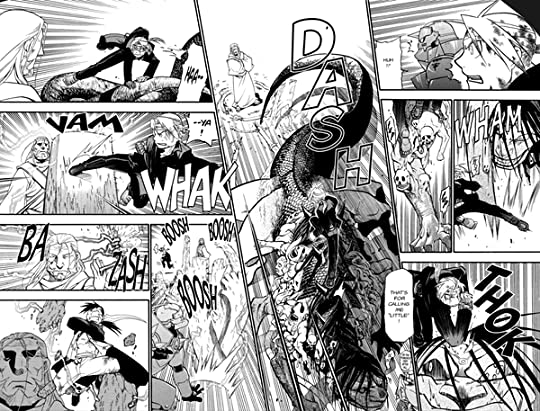 EYE BALLS!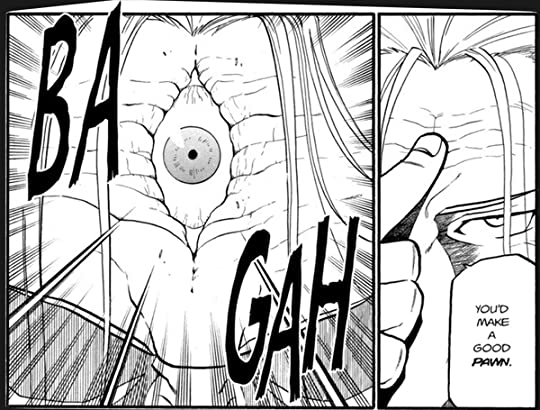 Chapter 55: The Avarice of Two
I DON'T EVEN KNOW WHAT'S GOING ON, BUT IT'S INTERESTING!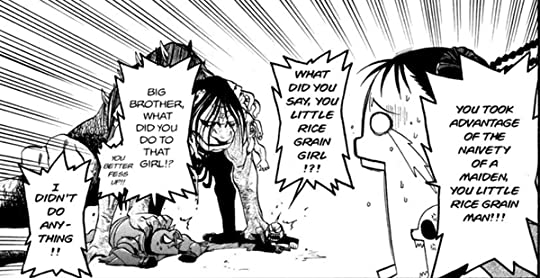 Also, I'm getting some strong Elantris vibes from the non-locals still being able to use Alchemy. That's interesting.
Chapter 56: The Lion of the Round Table
Sometimes, you remember that Al is still just a kid.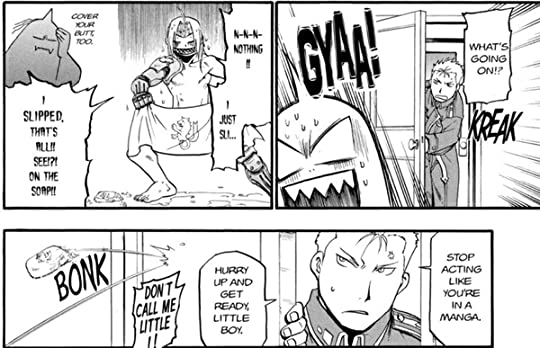 And sometimes… in the most meta way possible.
Chapter 57: Scars of Ishval
And finally…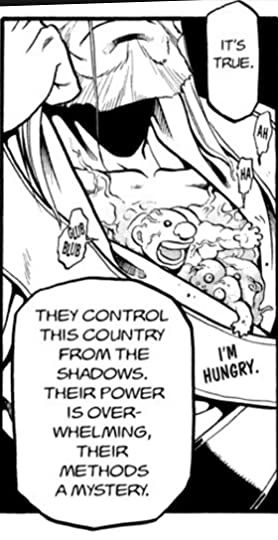 That. Man Father is weird. So many answers. So many more questions…