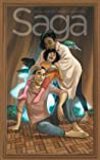 And so it ends… [for now?](https://www.comicsbookcase.com/updates/when-is- saga-coming-back). I didn't realize the 9 volumes out were the first half of the planned story arc. Without getting into spoilers… holy crap that's a cliffhanger!!! At least I've already skipped two years of waiting?
Overall, a lot of things come to an end. Hazel and Squire are growing up and fighting (as you do):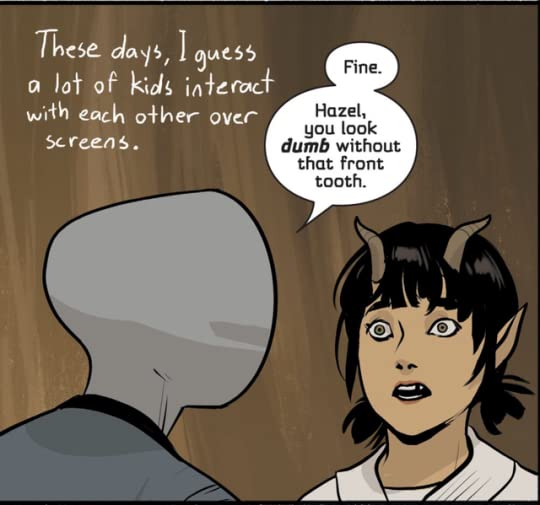 It's funny because his face is a screen.
I wonder if they'll end up together by the end. It seems too perfect.
We have a few discussions that feel all too modern, while at the same time making you think… What else do we have to learn from and to explore the world in the end–except for stories.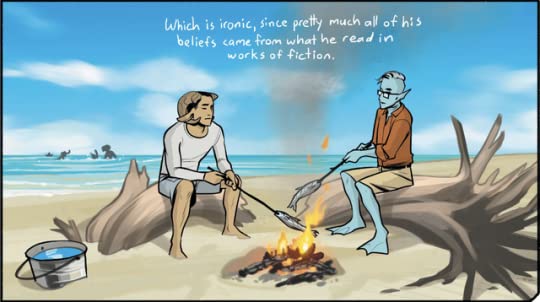 And deaths. Oh the deaths.
Oh the deaths.
I so want to read part 2, but for now, it seems I'll have to wait along with everyone else. The first 9 volumes? Still well worth reading.
So it goes.