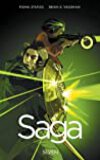 Oh these poor poor people. The main family. The Will. All of them. Man this series got depressing.
But for the moment, let's back up a bit.
Everyone (well, mostly) is together (for now) and they're stuck on a rock that's full of war. They have to get some fuel. It's a story chock full of character moments. Some people try to do the right thing (support a tribe of locals) and some … aren't so good at it (send a ghost in as a scout–if ghosts can 'live', ghosts can die…). It even has a touch of a look into the societies that truely believe their God will provide for them–without judging, but also without mercy.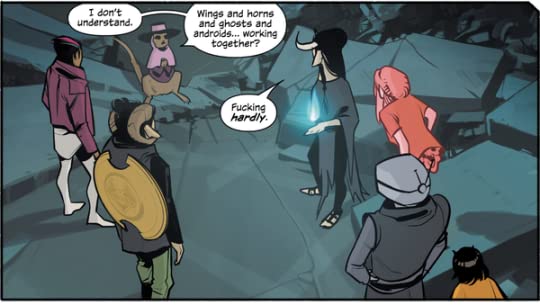 Speaking of judging: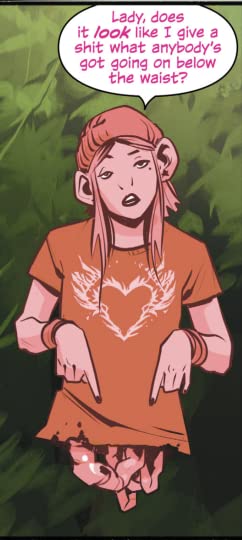 It's funny becase… well, after reading the whole volume, it's less funny. But I really like her. She's wonderfully snarky for being dead and all.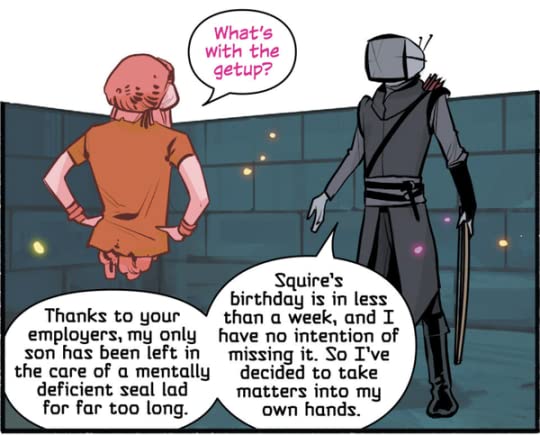 I also like what they're doing with Prince Robot IV, now Sir Robot the disowned. He was a straight up bastard for a while there, but he's really coming around. He's not at all a good guy, but he as a wise Ralph once said, he might yet turn out to be a Good Guy.