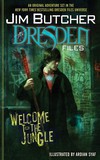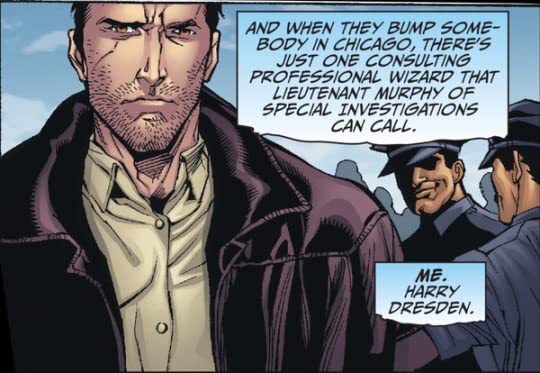 It's certainly a bit different–there's less room to breath and less freedom to imagine the characters as you want, but on the other hand, it's more Dresden Files!
In a nutshell, you have a murder at a zoo. Might be something on the spooky side, so Dresden gets involved.

And of course he's as snarky as can be: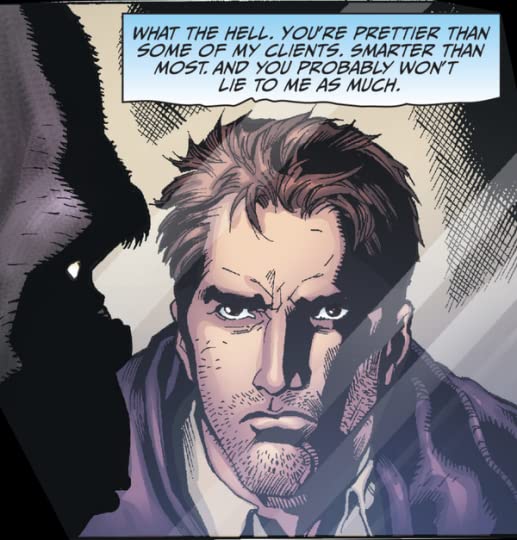 At times, it feels a bit overdone, which is saying something for Dresden. You get a snarky comment a page and it's almost to the point of a caricature: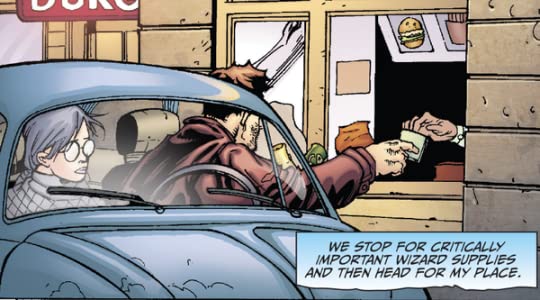 But you know what? I'll take it.
Plus, COMIC BOOK SOUNDS!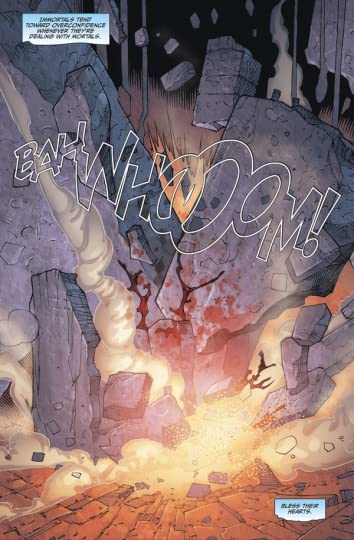 Even though the art seems a little odd at times (eyes in particular and proportions are way overblown, although that's more obvious in ), it really fits a comic book.
Alltother, don't read it instead of the novels, but there's absolutely no reason not to give both a try!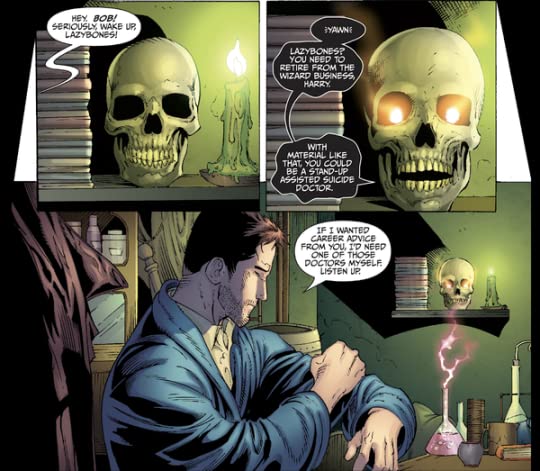 Heh. Lazybones.