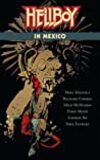 He returns! Another good collection.
The first story… I totally read before in Hellboy, Vol. 11: The Bride of Hell and Others. A good story. Still weird.
Hellboy versus the Aztec Mummy: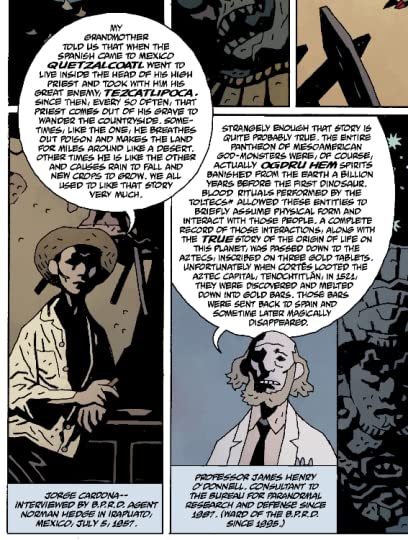 Holy wall of text batman.
Hellboy Gets Married: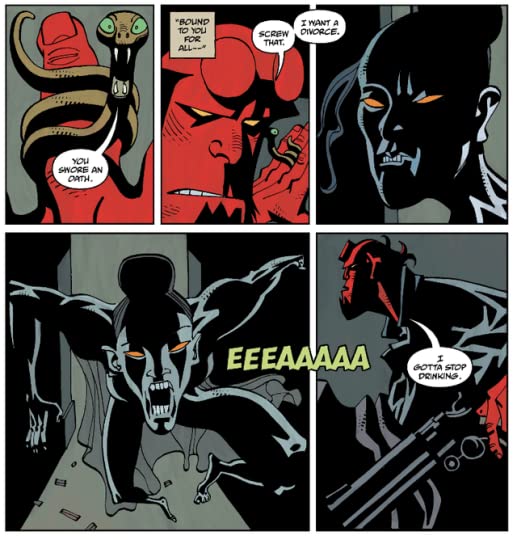 The Coffin Man / The Coffin Man 2: The Rematch
Interesting mythology. A brujo (witch, more or less) who steals bodies.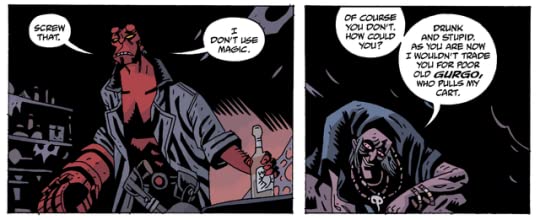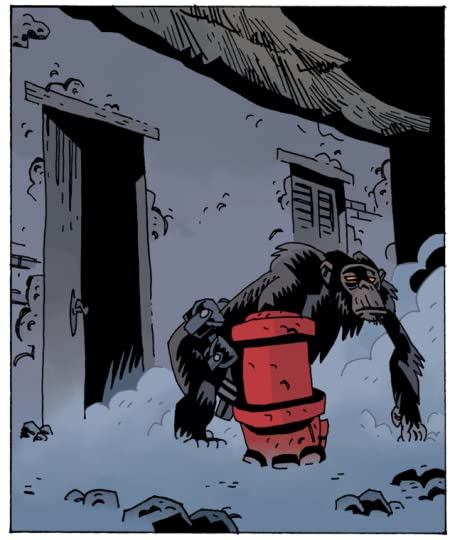 That's hilarious.
House of the Living Dead:
So… it's basically Frankenstein? No, Wolfman. No, Vampires! Oh. Ghosts.
Everything!
Quite a ride.