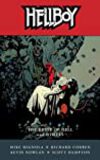 Another collection of shorts.
Hellboy in Mexico: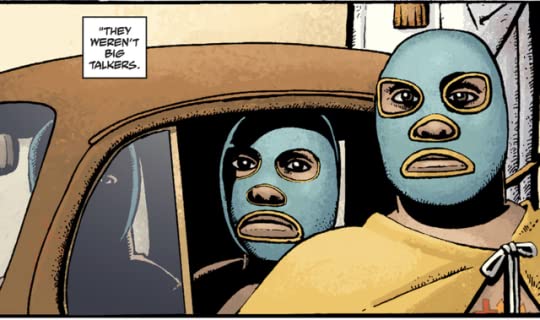 All righty then! It's a pretty cool story, fun to see a new theme. A bit confusing where there's an entire collection named the same: Hellboy in Mexico
The House: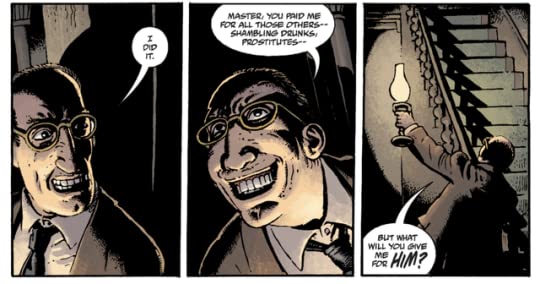 That's a cool story. Hellboy is not one to try to sacrifice…
The House of Sobek: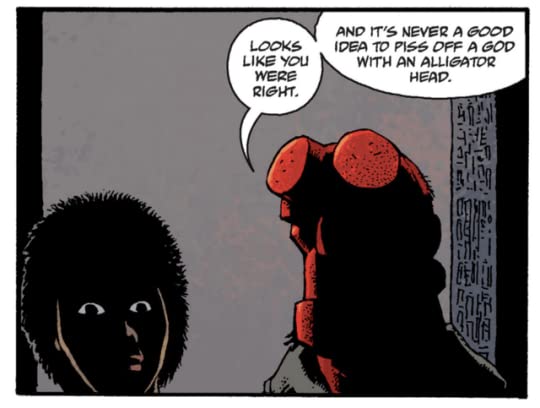 A house theme? Sure! And good advice!
Vampire Story: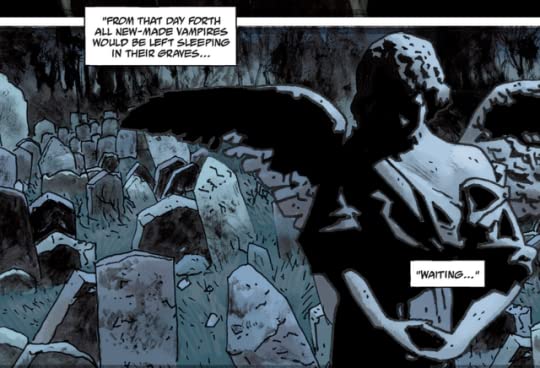 Not quite what I expected but nicely creepy.
Bride of Hell: Feels like we've done this one before?
The Whittier Legacy: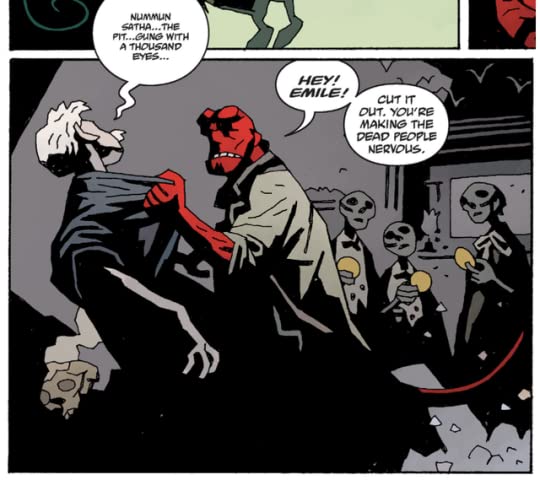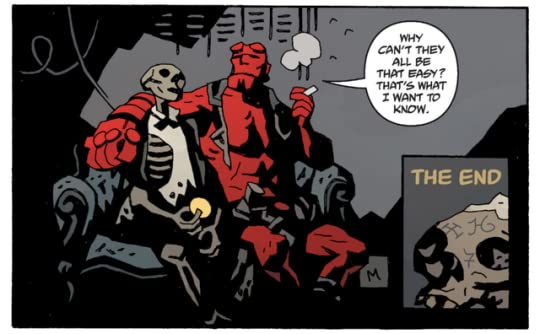 I love it.
Buster Oakley Gets His Wish: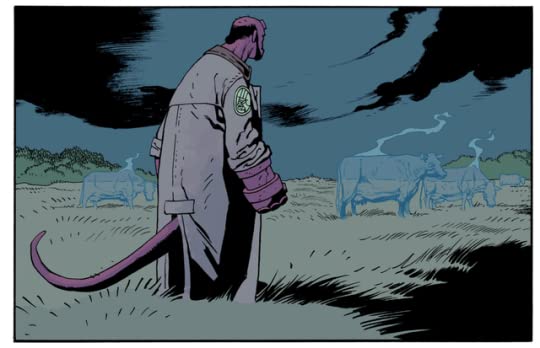 Ghost cows. There's something you don't see every day.

…

"Moooooooooooo"
This story is just truly bizarre, but in a good way.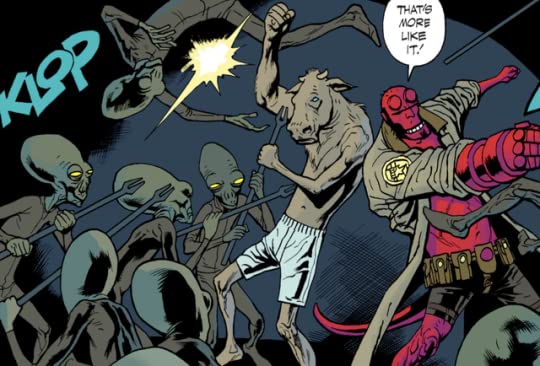 I'm surprised to say this is probably my favorite of the Hellboy shorts yet. It's just so surreal compared to a lot of them–and that's saying something.