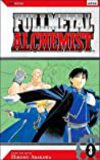 Oh these are wonderful.
For a while, I was reading an online copy. Turns out that was a fan translation. I've seen switched to the real translations from the library, and wow it's interesting how different the translations can be.
Examples (official is second):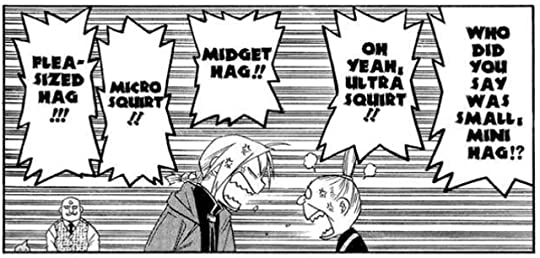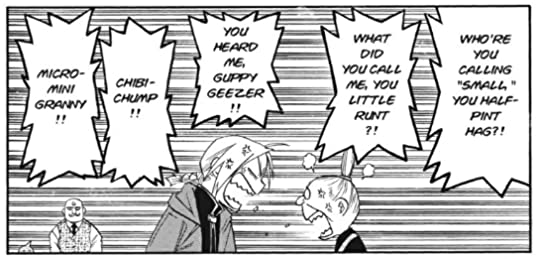 Such language!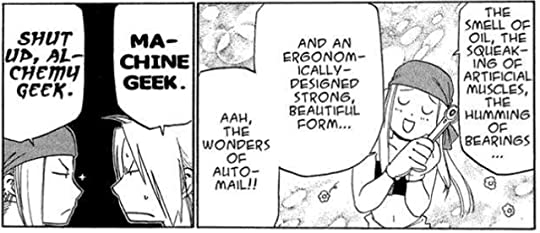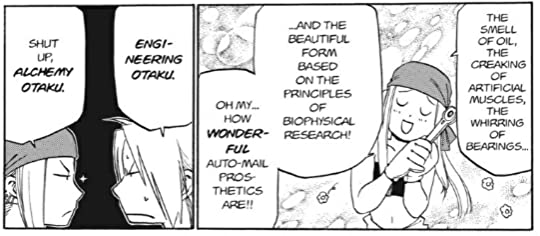 The official … doesn't translate geek? Because that's totally what otaku means. Anyways. Switched to the second one now.
Some thoughts. Man. They're 14 and 15. Dang they're young to have gone through so much. And daw, Alphonse can't cry robot tears!!
But hey, Strongarm Alchemist Strongarm (I got that this time…)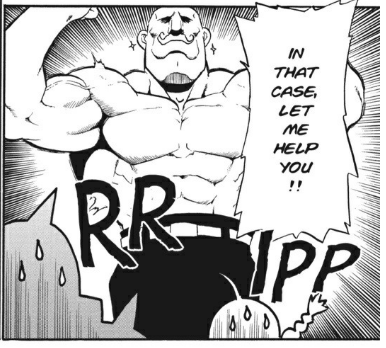 And short jokes: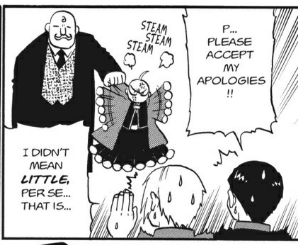 One thing this chapter in particular brought up… just how much money do they have? The salary for a National Alchemist is really nice?
Some other random images that show just how perfect comics are: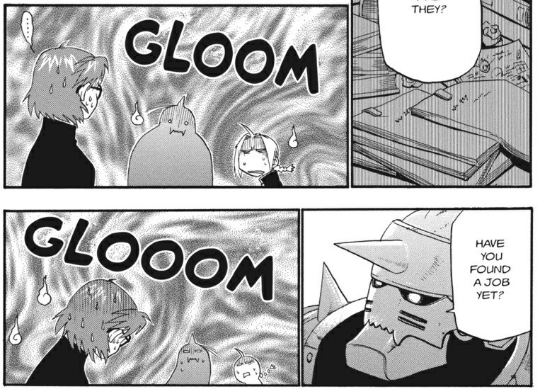 GLOOM!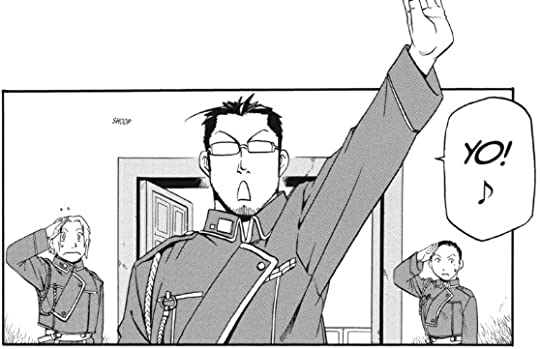 YO!
And they can even make you really feel for Gluttony, which is saying something: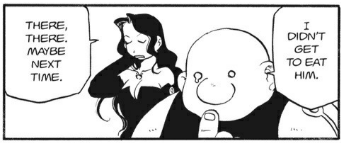 Maybe that's just me.
A final thought from the end that really makes you think (and I expect we'll see explored some more.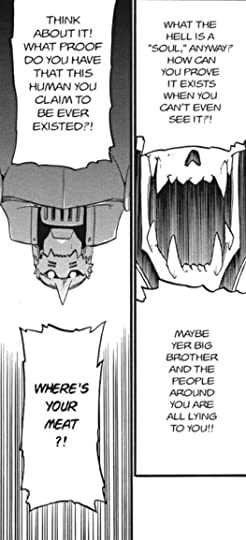 In a world like this, where it's possible (if not exactly easy) to live without a body at all… What exactly does it mean to be human?