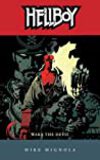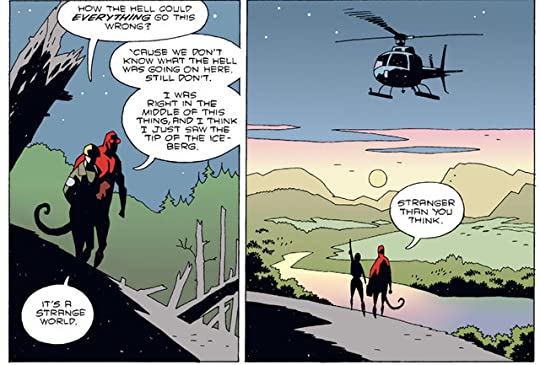 It's Hellboy, Vol. 2: Wake the Devil and it's EVEN BETTER and EVEN MORE RIDICULOUS!
You get creepy: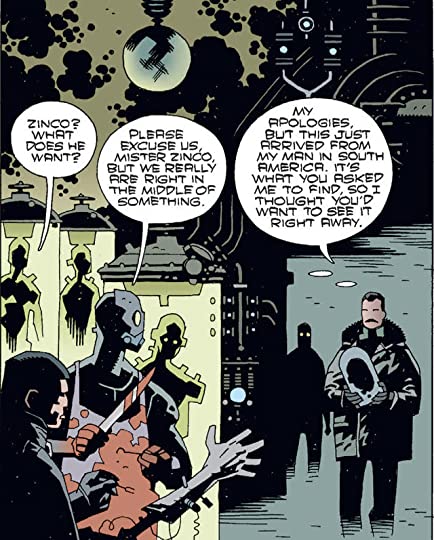 (That's a head in a jar).
And you get awesome comic book sound effects: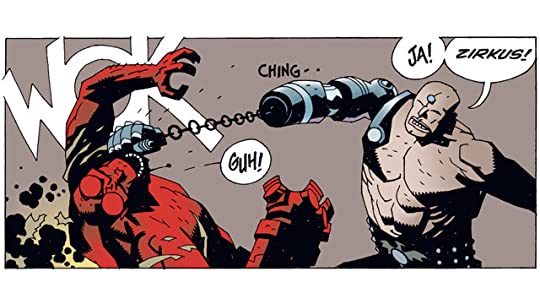 CHING…

WOK

"GUH!"

"JA! ZIRKUS!"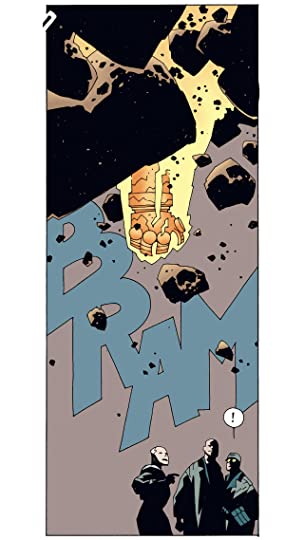 BRAM!
On top of that, humor: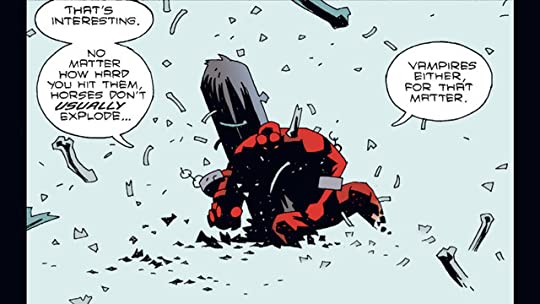 And weird worldbuilding (it's RASPUTIN y'all!):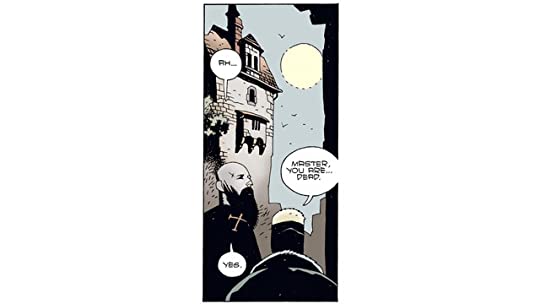 It's getting to be a wonderfully creepy and weird universe and I want to read all the things™. Especially if they're going to randomly quote William Blake at me.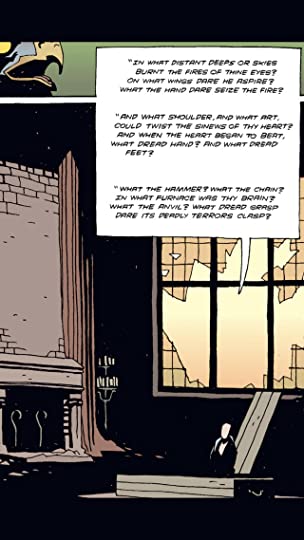 Yeah. That's awesome.