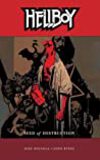 If I have a real name, I've never known it. I'm called Hellboy.
I recently discovered comiXology (mostly for reading Fullmetal Alchemist, Vol. 1). Hellboy was one of the comiXology Unlimited suggested reads. Free trial? Let's do it.
I greatly enjoyed the movie movie (the 2004 one, I haven't seen the 2019 one)… but as good as that was, the comic is better.
It's got ACTION!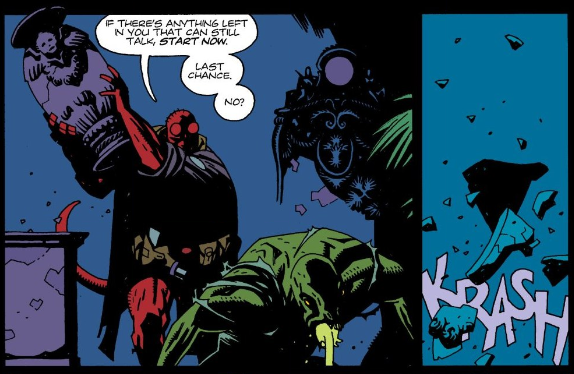 MYTHOLOGY!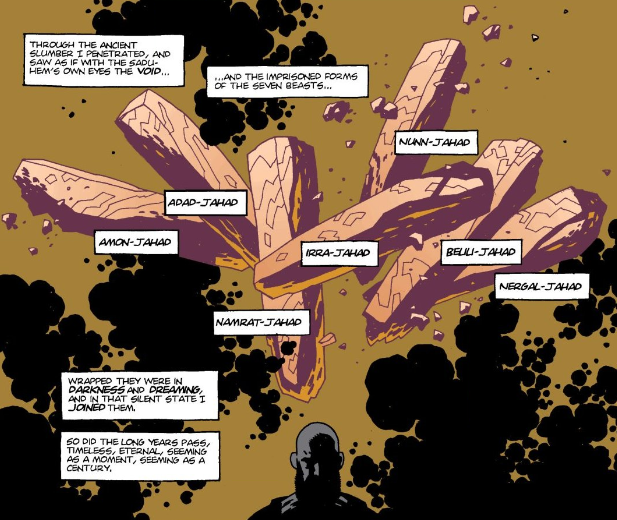 Creepy tentacles!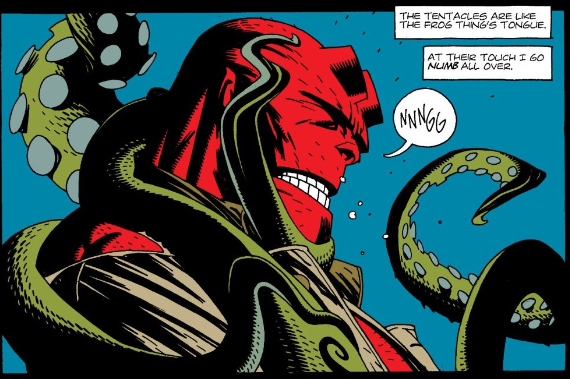 And even touching moments.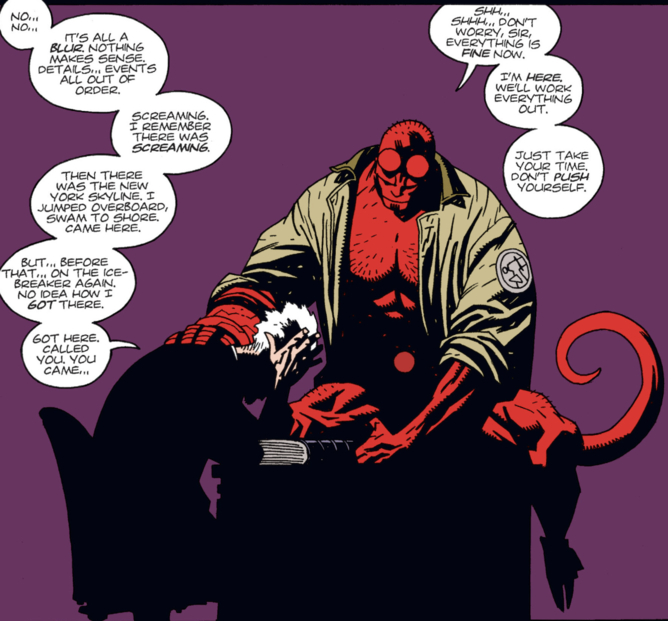 It's a bit creepy and violent, so maybe not for you if that's not your thing. But if those are? Give it a go! I don't think you'll regret it.
I'd be the first to admit that I have no shortage of faults. But if I had to pick one, the one that's gotten me into the most trouble over the years…

…it would be that I sometimes get angry.
Overall, graphic novels have a lot of potential for telling a different sort of stories than books, audiobooks, movies, or TV and I really should read more of them. This seems like an excellent place to start.