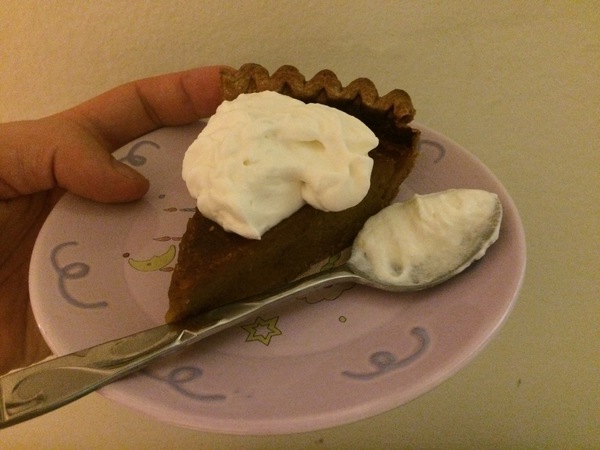 Pumpkin pie, truly the reason for the season.
Other than the crust, everything is made from scratch! Including the whipped cream.
Pumpkin pie
Ingredients
Pumpkins
1 pie crust
2 large eggs
1 cup heavy cream
1 teaspoon ground cinnamon
1/4 teaspoon ground cardamom
1/4 teaspoon ground nutmeg
1/4 teaspoon ground cloves
1/2 cup sugar
1/2 cup maple extract
Recipe
Cut pumpkin in half; remove seeds
Bake at 425℉ for 40-50 minutes
Remove from oven and allow to cool
Scoop out flesh and puree
Mix puree, maple syrup, and vanilla
Add eggs, spices and sugar, and cream
Bake for 15 minutes at 425℉
Turn oven down to 350℉ minutes, bake for 90 more minutes
Cool and serve
Whipped cream
Ingredients
1 cup heavy whipping cream1
2 tablespoons sugar
Optional: vanilla
Recipe
And now pictures, because pictures are awesome!
First, you cut up the pumpkins and scoop out the guts: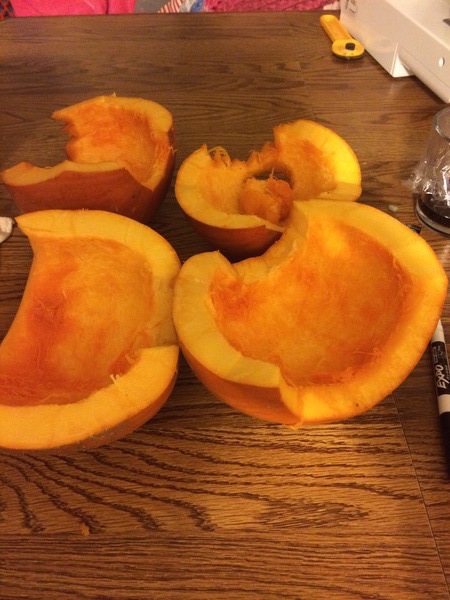 My daughter is helping. She decorated hers: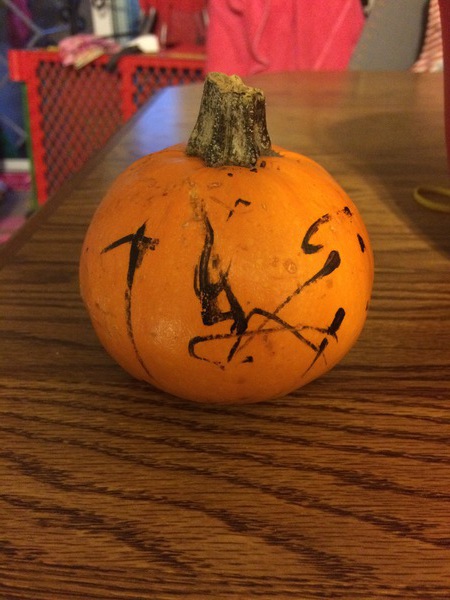 Next, you cook them for a while (see above). The nice bit is that once you've cooked them, the skin comes right off. That is glorious, since it's so much easier to peel than with a knife.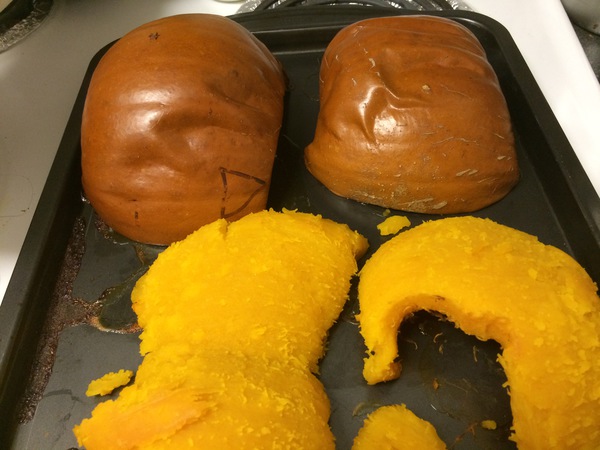 See, the skin just comes right off: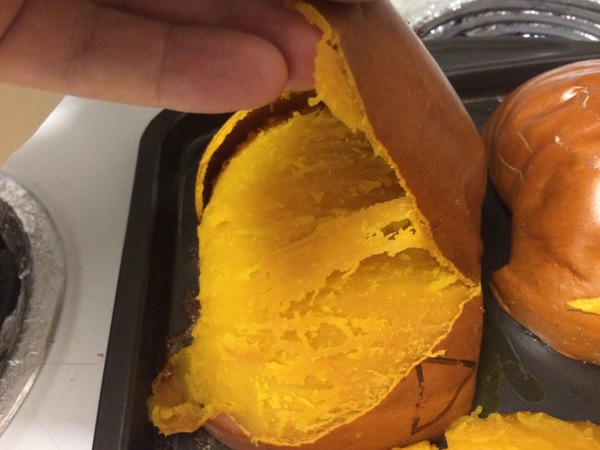 Next, mix everything except the spices into the pumpkin puree: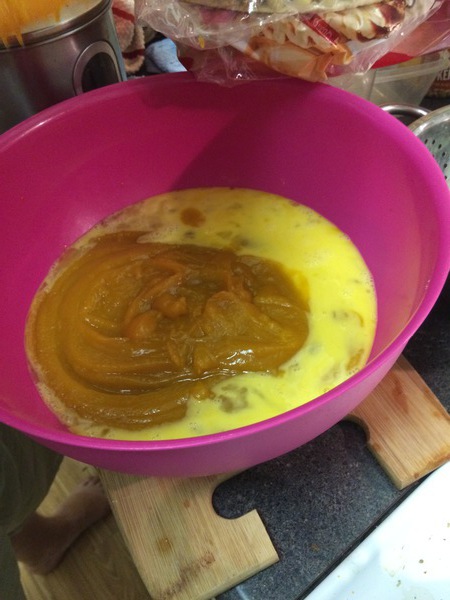 And now mix in the spices. The spices really make the pie: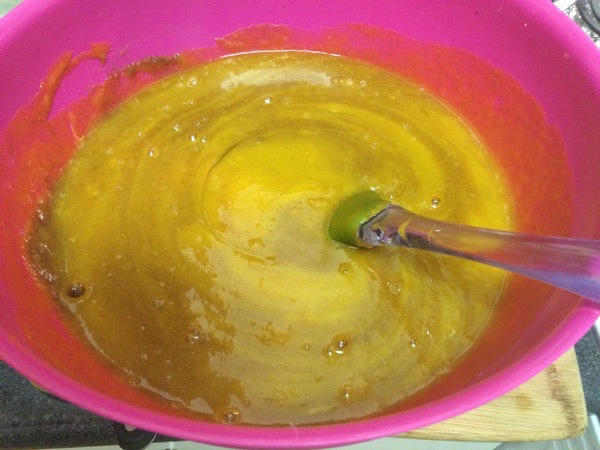 Then… bake! It's odd that it's at two different temperatures, but so it goes: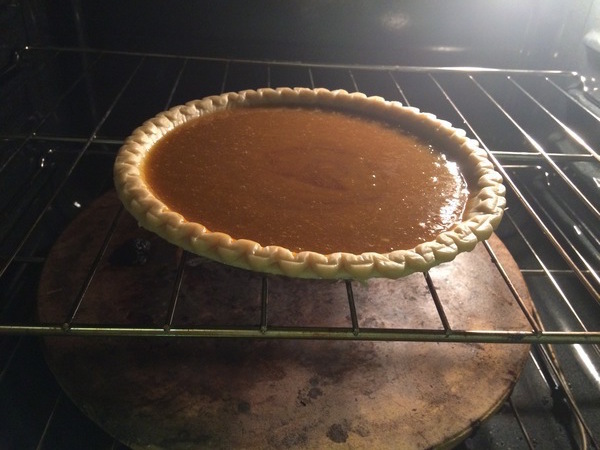 And, we're done!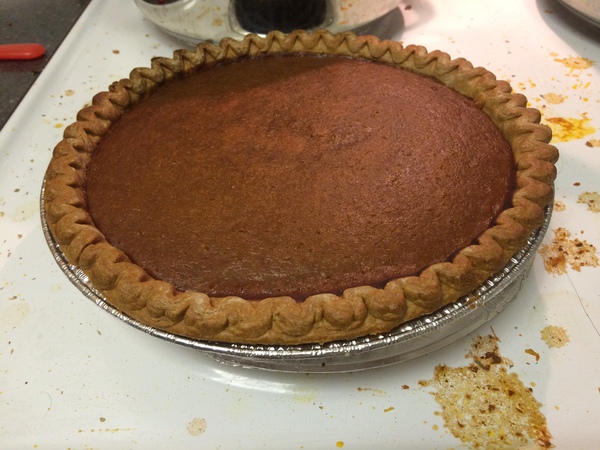 Mmm, top with homemade whipped cream and nom away.