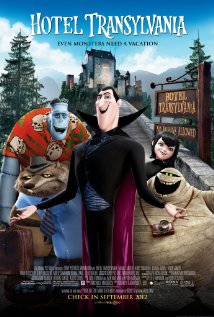 It's been almost a month, so I figured I should go see another movie. Hotel Transylvania looked cute enough in the trailers, so why not.
Well, it turns out that the trailers already had the best part of the movie.
It was cute at times, but there was too much of a reliance on bodily humor / butt jokes throughout the film. Dracula overacted throughout the film (and really sounded like Gru from Despicable Me… that was strange) and there was too much of a emphasis on pop culure and music that kept distracting from the story. Maybe I'm just getting old, but it felt forced.
Meh.
I guess I'll put it down in the depths of the list (this is getting extensive!), somewhere between the Snow White movies.