Today we have one of those simple recipes when you're short on prep time but still want something delicious.
You'll need:
chicken
rice
tomatoes
herbs and spices (we used basil and oregano)
olive oil
Basically, go ahead and start the rice. While that's cooking, just put everything down in layers in something bake-with-able.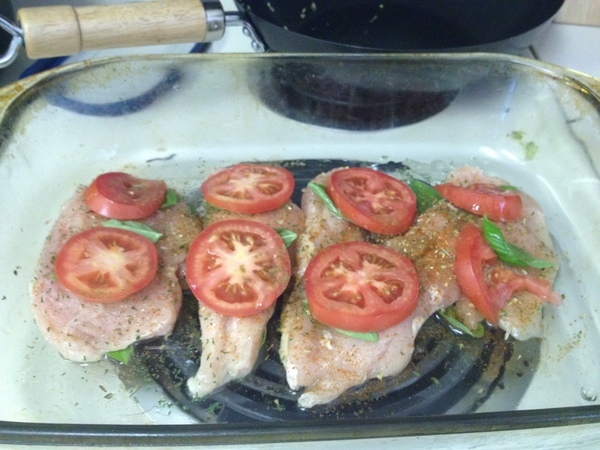 Stick it in the oven and about twenty minutes later… bam. Chicken and tomatoes: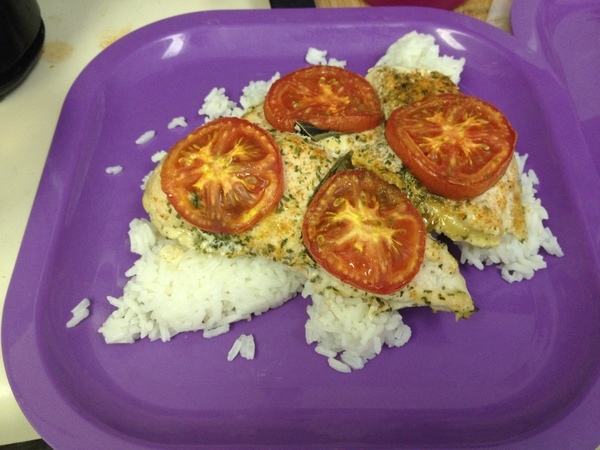 It's amazing how easy it is to cook sometimes. 😄